Are My Saucepans Suitable For Induction Hobs?
Not so very long ago induction hobs were really only found in high-end designer kitchens, and to most, the cost of buying one was prohibitive. But, as with most things in life, prices have come down and their popularity is on the up (even professional kitchens are converting to induction which is a sure sign they cut the mustard).
There are many advantages to using an induction hob which we will explain later, but one of the drawbacks over electric and gas hobs is not all pans will work on an induction hob, which leads to the question we are being asked more and more frequently… "Are my saucepans suitable for induction hobs?" Before we answer this it's worth learning a little more about the principles behind induction cooking (don't panic, we won't get too technical!)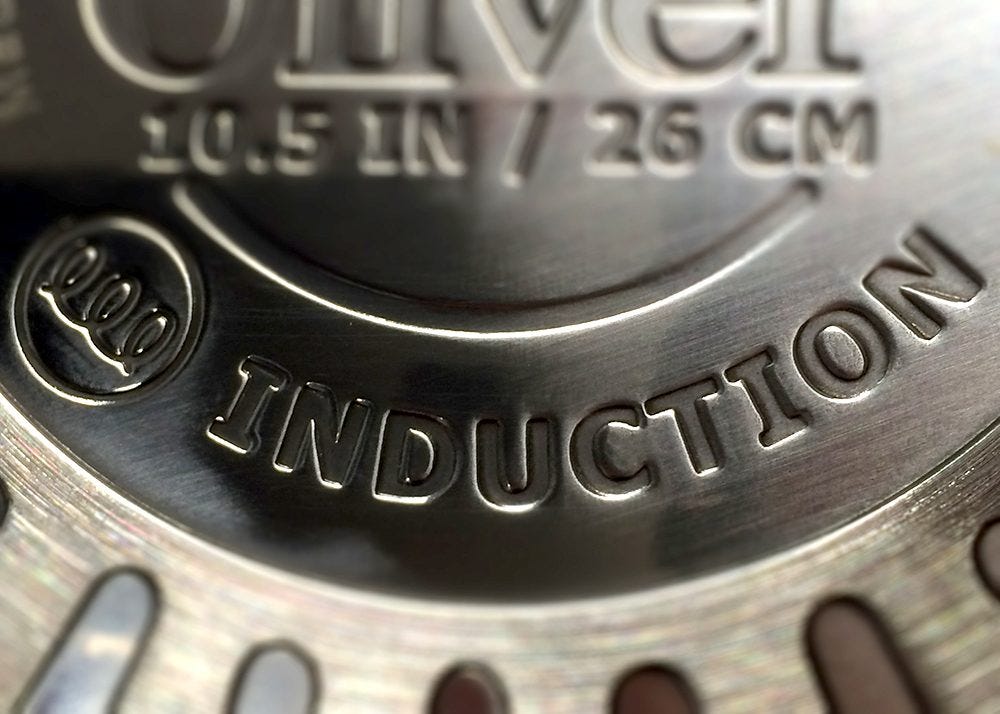 But what is the correct type of pan? Well, any pan that is made from some form of ferrous material should be OK. Cast iron cookware is fine, as is 18/10 stainless steel, but stainless steel, aluminium, copper, glass or hard anodised will not work unless they have an induction plate built into the base. Most modern pans have an encapsulated base attached, with both an aluminium core for efficient and effective heat distribution, and a ferrous (magnetic) plate to make then induction compatible. A flat base, needed to ensure a good magnetic connection, is also a must (you may struggle with the curved base of a traditional wok, even if it is made from an induction compatible material).
---
Some of our popular induction friendly cookware sets
So how do I check if my pans are suitable for induction hobs?
It's actually quite easy! All you require is a kitchen magnet. Place this on the base of the pan and if it sticks there, you should be good to go. As previously mentioned the base should also be flat to ensure maximum contact with the hob. To make things easier most manufacturers now incorporate an 'induction compatible' symbol on the base of the pan (it resembles a horizontal coil). The only other consideration is to ensure that the base of your pan is close in size to the induction ring.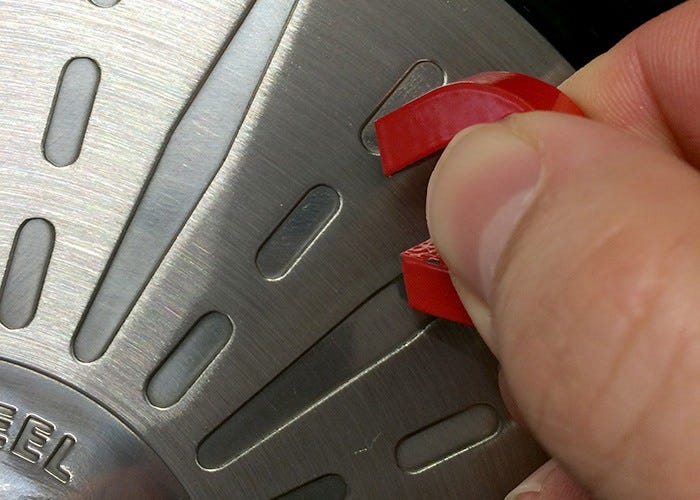 Eight benefits of induction cooking
Greener choice. An induction hob is 90% efficient compared to gas hobs (approximately 55% efficient) and traditional electric hobs (65%).
Safety. As the cooking surface stays cool and there are no naked flames or exposed elements, there's less chance of burning yourself (please be aware that the surface may still get warm as heat will radiate out from the pan you are using).
Easy to clean. If the pan accidently boils over or you spill something onto the hob surface it won't burn as the surface doesn't get hot – just give it a quick wipe over with a damp cloth.
Faster. Thanks to the induction process an induction hob is up to 50% faster than conventional hobs, boiling 2 pints of water in just a couple of minutes.
Higher temperatures. Induction hobs are capable of reaching much higher temperatures than conventional hobs. Great for searing meat, but be aware when you are using non-stick pans as you could damage the surface if they get too hot.
Greater control. Turning the heat up or down will result in almost instantaneous results on what you are cooking. No more second-guessing or pre-empting the correct temperature for a rolling boil like you have to do on an electric hob.
Heats what you are cooking, not the kitchen. You'll find your kitchen won't heat up in the same way it would when using a conventional hob (this might not be such a benefit if you have a cold kitchen!)
Lower utility bills. An induction hob may be more expensive to buy than a gas or electric hob, but because it's faster and more efficient, you'll be saving money on your utility bills.
If you find your saucepans aren't suitable for induction hobs, Harts of Stur stock a large range of induction cookware, which can be found here. Whether you are looking for a single pan or a complete set, visit www.hartsofstur.com
---
More of our popular induction friendly cookware sets