Become a Spiral Expert with Magimix Food Processors
Magimix are one of the world's leading manufacturers of food processors and blenders and invented food processors over 40 years ago. Over the years have refined and perfected them. Though the style has remained the same, they have always been the best, which is why they offer a 30 year motor guarantee.
Nowadays Magimix food processors are designed with a variety of food preparation in mind with a robust and efficiently styling. The versatility of the machines eliminate the need for other machines and gadgets in your kitchen. Many of the attachments, designed to work with the food processor have convenience in mind along with the end result.
Current Magimix food processor models include the 3200XL, 4200XL BlenderMix, 5200XL BlenderMix, 5200XL Premium. Each of these models are sized and styled for a wide range of kitchen tasks.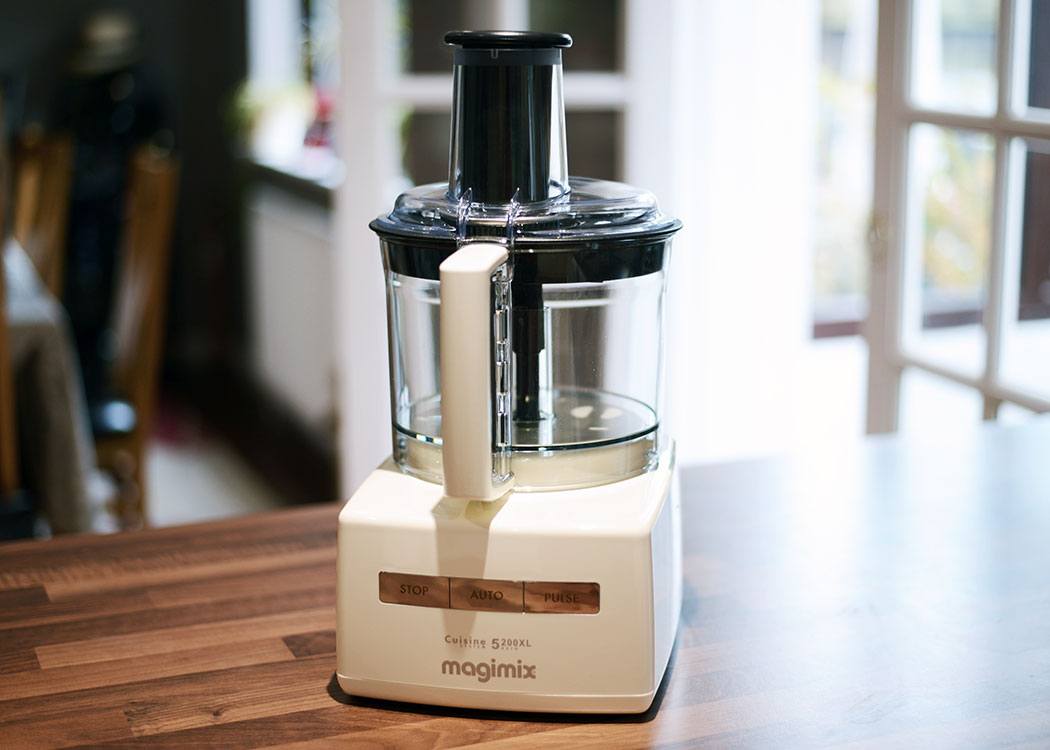 3200XL
Designed for families, the Magimix 3200XL is perfect for catering up to 4 people. With a minimal footprint for such a powerful and versatile machine, the 3200XL kneads 1 standard sized loaf (600g) and can grate up to 800g vegetables in the main bowl.
4200XL
Designed for larger families, the Magimix 4200XL is perfect for catering up to 6 people. Providing a helping hand in the kitchen, the 4200XL can knead up to 2 loaves (1kg) and can grate up to 1kg vegetables in the main bowl.
5200XL
Designed for the larger family and entertaining, the Magimix 5200XL food processor is ideal for catering for lots of people. With the largest capacity in the food processor range, the 5200XL can knead up to 2 loaves (1.2kg) in one go and grate up to 1.4kg of vegetables in the main bowl.
5200XL PREMIUM
This model is the same as the 5200XL but comes with additional attachments.
Magimix Spiral Expert
The Magimix Spiral Expert has been designed to work with Magimix 4200XL, 5200XL and the 5200XL Premium Food Processors for preparing beautifully fresh spiralized vegetables for healthy homemade meals. Spiralized vegetables are a great alternative to pasta that is high in carbohydrates and contain gluten.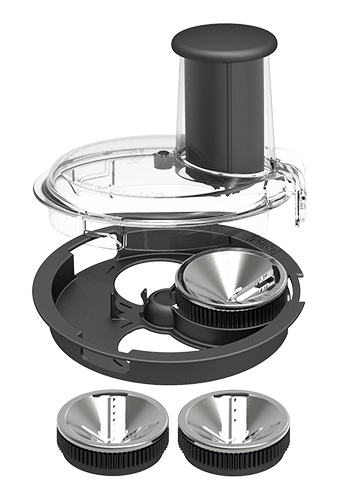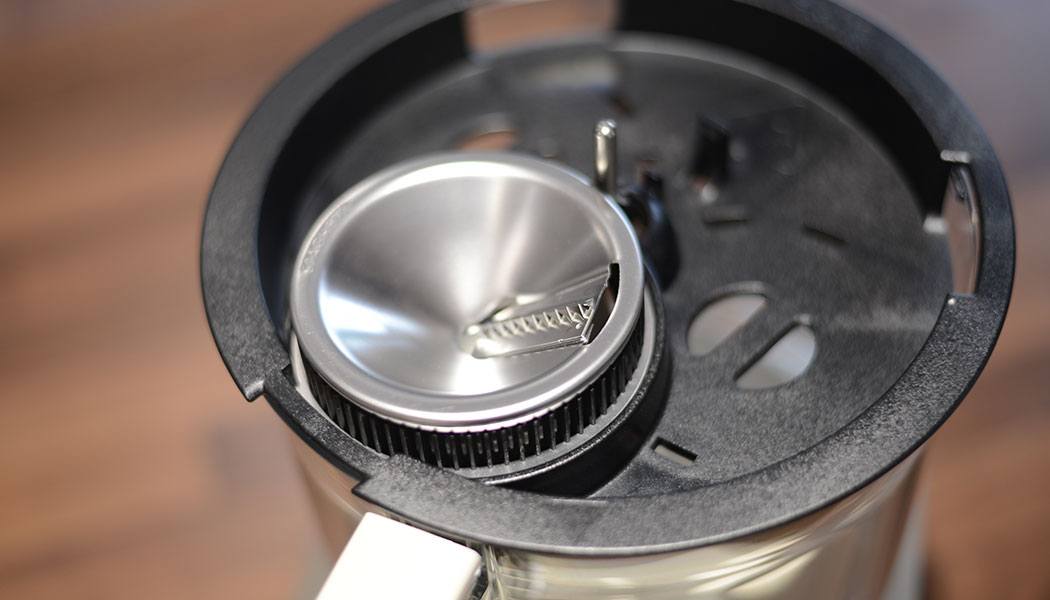 The Spiral Expert attachment sits on top of Magimix food processor bowl firmly in position with the use of its own spindle. The Spiral Expert include three spiralising blades, all three are cone shaped to make sure the vegetable sits flush against the blade. This prevents wastage and makes sure the best results are achieved. There is cone for for spaghetti, tagliatelle and fusilli ribbons. The dedicated lid and feed tube for this attachment also ensures that the vegetable is positioned correctly for creating the very best results.
Using the Spiral Expert in this way is a great way of getting everyday vegetables that can seem a bit boring, onto your plate. Especially great for sneaking the odd veggie into the meal of a fussy child!
The Spiral Expert is easy and simple to set up and take apart. Not only that but it is also really easy to clean. All the parts of the spiral expert are suitable for cleaning in the dishwasher but can also be washed easily in hot soapy water.

Healthy Rainbow Bowl Recipe
Autumn and Winter are the best time to pack your meals with lots of tasty veggies. They're full of nutrients and packed with beneficial vitamins to support your immune system, at a time when colds and other nasty bugs are lurking in the dark nights!. Sometimes though eating a colourful and varied meal can be tricky, so here are a few tips and recipes to get as many colours of the rainbow onto your plate this winter.
This recipe aims to add some delicious flavours into your meals with the added bonus of lots of nutrients. It is super simple and quick to make and serve.
Ingredients
1 Raw carrot
1 Courgette
1 Sweet potato
Sweetcorn
½ Avocado
Handful of Green beans
½ cup Quinoa
Nigella seeds
Method
• Cook the sweetcorn in a pan with water until cooked at the same time cook the quinoa using 1:2 ratio of quinoa to water.
• Using the spiralizer, turn the carrot, potato and courgette into fresh tasty noodles.
• Place each spiralized vegetable in a microwavable dish with a tablespoon of water and steam for a couple of minutes until softened.
• Slice and cook green beans, once cooked combine with the sweetcorn and quinoa.
• Place a few spoonfuls of the quinoa mix in a bowl and arrange with the spiralized vegetables. Add half sliced avocado and a few cherry tomatoes.
• Sprinkle nigella or sesame seeds. Serve immediately and enjoy!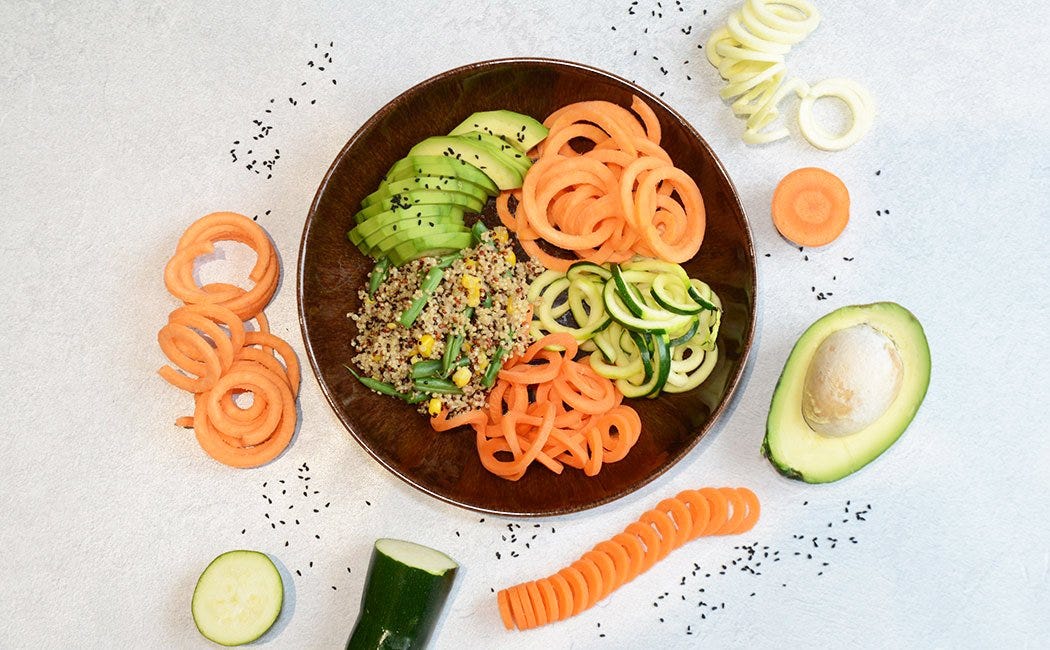 This recipe is really versatile as you can serve it alongside chicken, fish and other meats and salads. The recipe can also be made as a larger dish for buffets and barbecues in the summer. Quinoa is a fabulous source of protein and is gluten free, but if you prefer to use an alternative, then you can replace with rice, couscous or bulgur wheat.