Celebrating our 100th Anniversary - Breakfast with Eggs
Our 100th centenary celebrations are upon us and we're looking forward to celebrating with an ever growing family business. As part of the success of the company it is important to look back and reflect upon the importance of establishing firm footings that became the business we know today.
The first days, weeks and months of the business can shape the future, and that's why we believe that starting each day on the right foot is vitally important.
Breakfast provides the fuel for the best start to the day and to keep you motivated throughout. A healthy and wholesome breakfast is just the job to keep your mind, body and soul bursting with energy and raring to go.
The Humble Egg
Eggs are one of the most versatile fresh foods around. Quick and easy to prepare in a variety of ways, the humble egg can easily be sourced locally from farm shops, supermarkets and convenience stores, or even from your own hens in the back yard. Many people now keep chickens themselves, providing a fresh and regular supply of eggs in their homes. A great thing about this is not only knowing that the eggs are definitely fresh, but also that the chicken itself has been cared for and fed a good diet.
Eggs are not only great on their own, other ingredients can be added to the egg mixture to make homemade bakes and meals for additional options when choosing breakfast. Eggs are a great source of protein for a healthy balanced diet.
How do you like your eggs in the morning?
Boiled
Sophie from our marketing department loves a simple boiled egg with crunchy sourdough toast and butter for her breakfast everyday. It is quick and simple to cook whilst she is getting ready for work and is a light and tasty breakfast that will keep her going all morning.
Boiled eggs are great served in an egg cup which feature many wonderful designs. Most egg cups are either footed or a shorter bucket style. Many egg cups can be bought to match a colour scheme in your kitchen or patterned as an individual set. There are several great novelty designs that are fun and quirky, great for lovers of boiled eggs.
The age old problem of perfect timing for hard or soft have now also been solved, with handy, colour changing timers available to take the guesswork out or an egg cooker to do all the thinking for you. Finally enjoy your fresh boiled egg using an egg topper to prepare the egg ready for dipping in your toasted soldiers!
Poached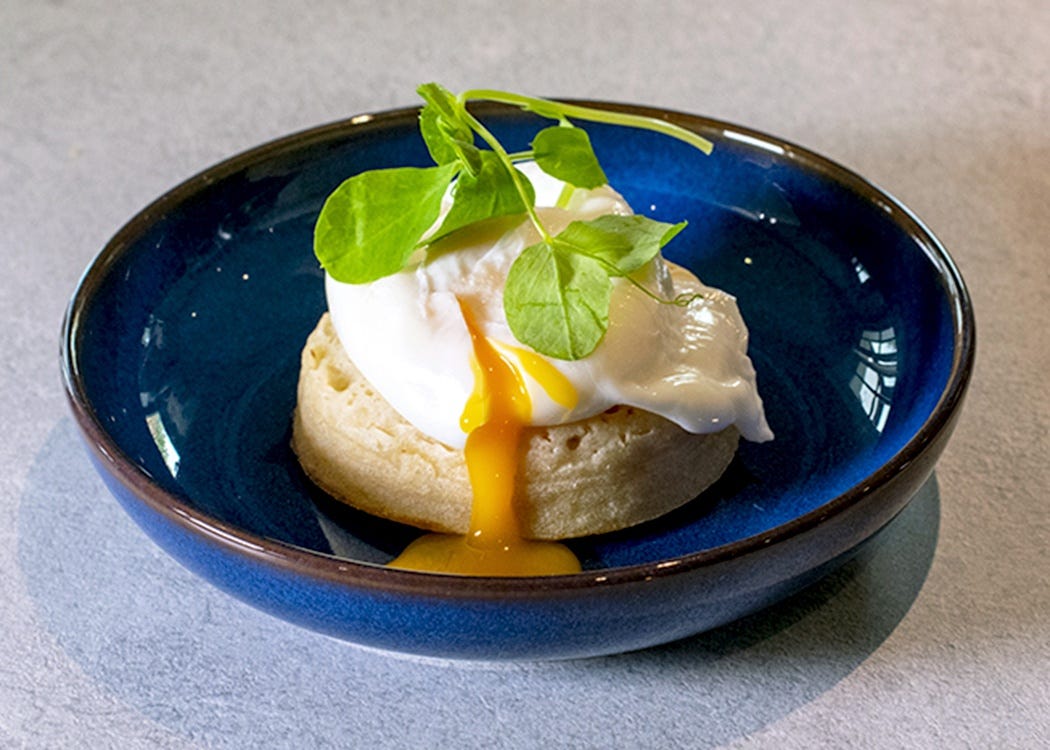 For me, a poached egg is a simple pleasure in life, if only I could actually poach an egg. I usually have to wait until someone cooks one for me when away in a hotel to indulge in this simple pleasure.
Luckily nowadays there are some truly amazing products available that make this tricky task very simple. There are silicone poach pods that float or stand in the water inside a pan for cooking or pans designed specifically with poaching cups as in insert. Poached eggs can also be achieved in the microwave which are great if you are short on time and space.
Fried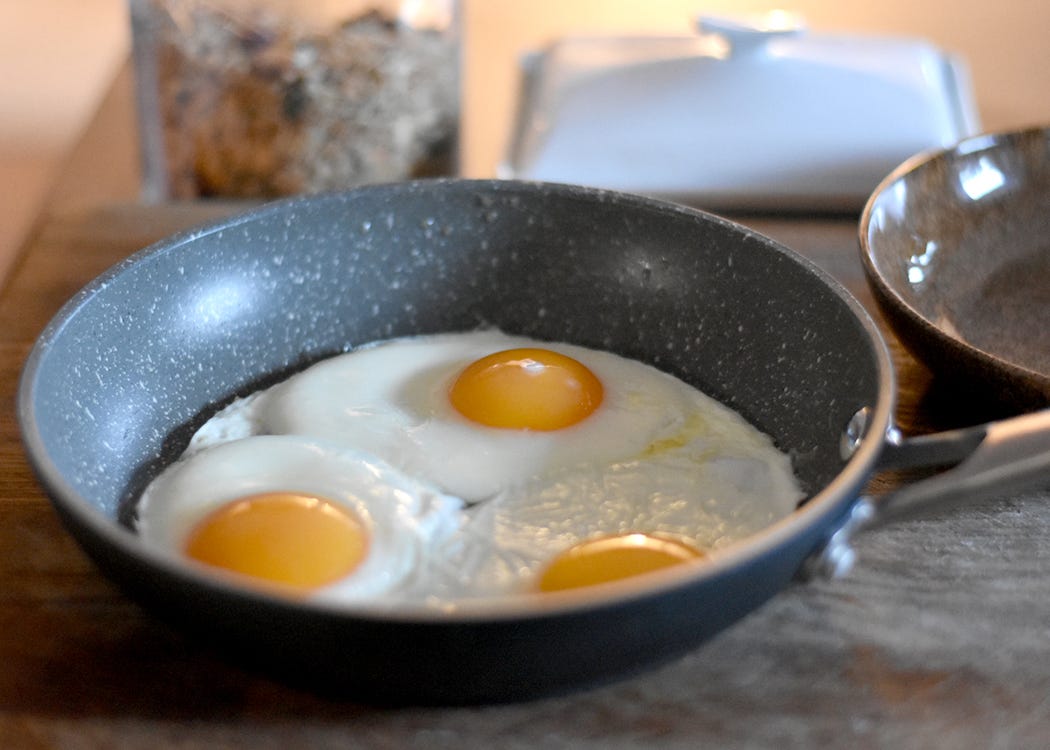 Its not a cooked breakfast without the crisp white surround, and bright yellow centre, of a perfectly fried egg beaming out at you from the plate. Add the bacon, sausages and beans, and we're talking a breakfast of champions. A fried egg sandwich is ideal comfort food (careful with the yolk down your shirt though), and will also go onto toast, crumpets or english muffins for an ideal lighter breakfast.
Cooking a fried egg has never been easier. The range of frying pans now available feature super non-stick coatings for cooking with less fat. These pans vary in size of course with even a single egg pan also readily available. If you are using a bigger pan, you can use an egg ring so that the egg stays together and in place in the pan. Egg rings can be a simple metal ring or a fun novelty shape for an entertaining breakfast, especially great for kids.
Scrambled
A popular choice, scrambled eggs are a quick and simple snack and a favoured choice for kids. Simply whisk together 2-3 eggs in a bowl and heat in a pan, stirring with a spatula and moving the egg until it is crumbling and firm. Recipes for scrambled eggs can vary between people and places, some adding butter, milk or cream and garnishing with a variety of spices and even truffle.
Scrambled eggs can also be cooked in a frying pan adding in chopped tomatoes, spring onions and cheese. Start by whisking the eggs together in a basin and adding butter or oil to the frying pan. Once the eggs are cooked, serving them on top of freshly toasted bread.
Omelette
An omelette made from either whole eggs or egg whites is a healthy start to the day. Omelettes can also include additional vegetables like tomatoes, mushrooms and onions and meats like ham and bacon or a variety of cheeses in a pan on the hob. Spanish omelettes contain a variety of vegetables with the egg to create a meal in one to serve for several people. These are generally finished off in the oven, still in the frying pan for a delicious and filling breakfast. If you only have a microwave to make an omelette then there are omelette makers that allow the egg to cook into the shape and form of an omelette.
Similar to the Spanish omelette is a frittata, combining vegetables and eggs but with the addition of chopped cooked potatoes with herbs and other vegetables. All of these can be made in a frying pan or skillet using a long spatula, the size depends on how many eggs you want to use and if you add extra ingredients in. A pan that is suitable for placing in the oven is always handy as this means you can brown and finish off any meals for that extra touch.
So how do you like your eggs in the morning, poached, boiled scrambled or fried? The choice is yours?