Hot Cross Bun Bread and Butter Pudding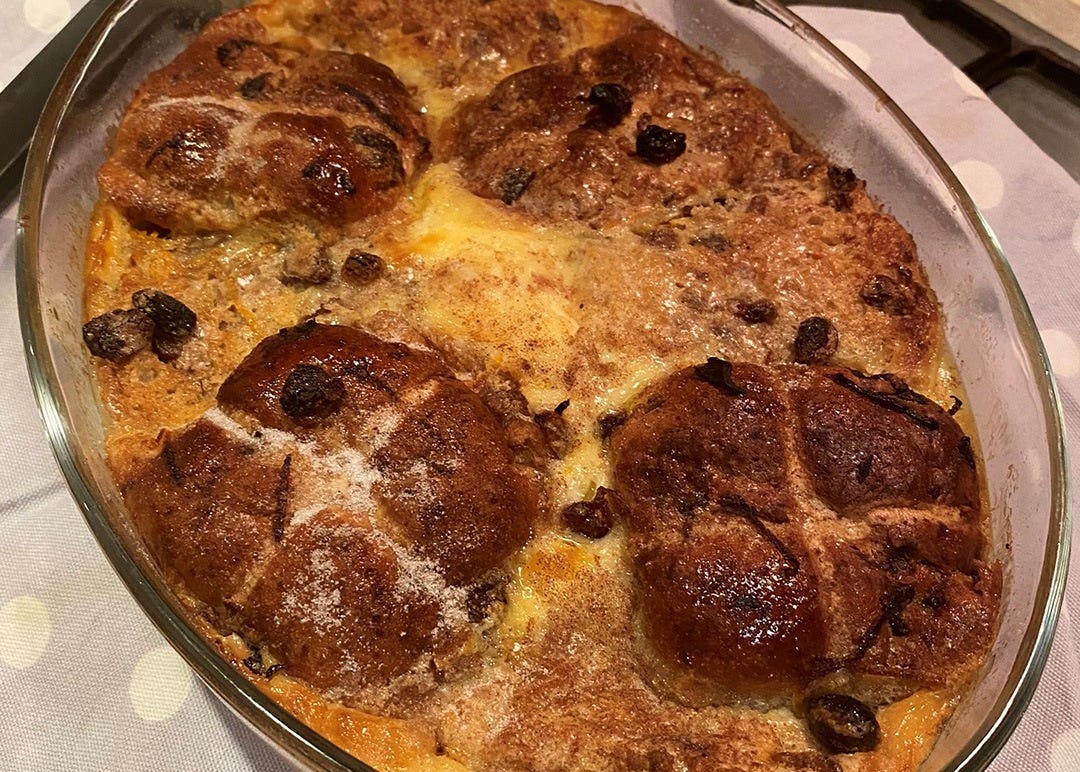 Hot cross buns make an ideal substitute for sliced bread in this delicious family-favourite pudding. The zesty orange flavours in this recipe, from TV chef James Strawbridge, pair perfectly with Cornish clotted cream. As we are currently working from home, Sophie from our marketing team decided to give this delicious recipe a go, ready for the Easter weekend. It's just a shame we aren't all there to share it!
4 x hot cross buns, halved
50g salted butter
Zest and juice of 1 small orange
250ml whole milk
300ml double cream
3 large free-range eggs
3 tbsp caster sugar
1 tbsp orange liqueur such as Grand Marnier or Cointreau (optional)
75g dried mixed fruit
Half tsp cinnamon
2 tbsp golden caster sugar
Cornish clotted cream (to serve)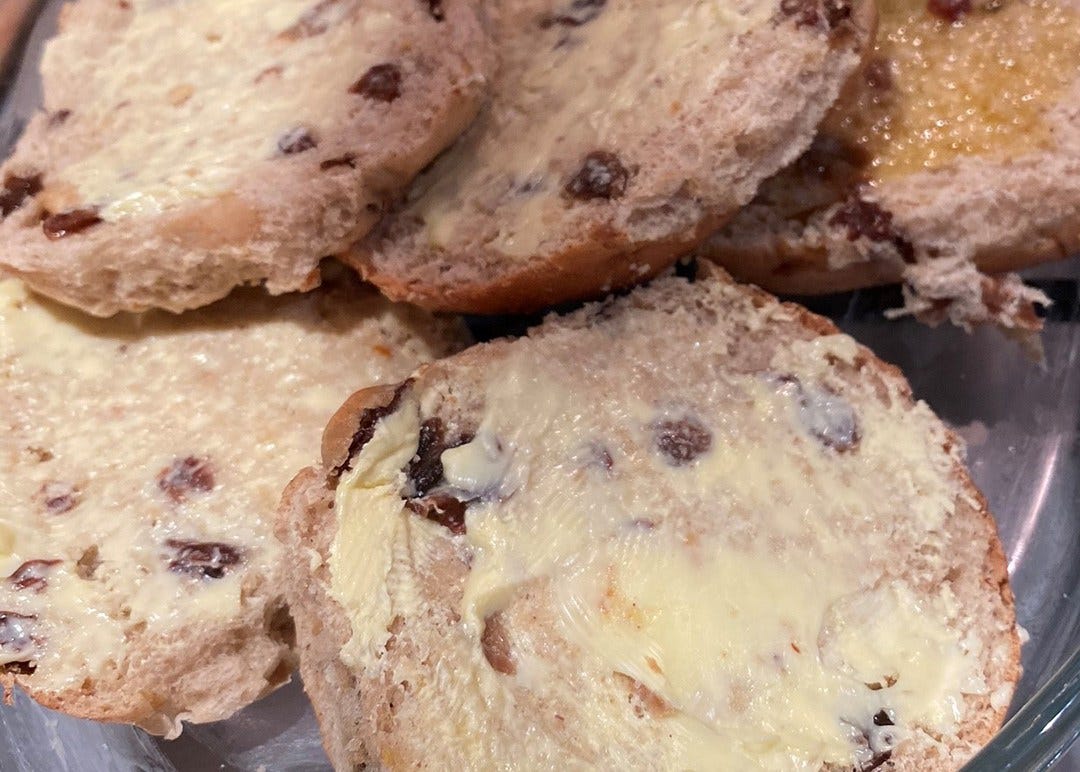 1 Preheat oven to 180C/Gas 4 and lightly grease a wide ovenproof dish with a little butter. Pour the orange juice into another wide, shallow dish and add the zest.
2 Butter each half hot cross bun on both sides before soaking each one thoroughly in the juice and zest mixture. These can be left to soak while you make the custard.
3 Put the milk and cream into a pan over a low heat, until hot but not boiling. Whisk the eggs with the caster sugar in a jug and then slowly pour the milk mixture over the eggs, stirring until smooth. Add the orange liqueur, if using.
4 Arrange the bun halves in layers in the buttered dish, overlapping slightly, and sprinkle over the dried fruit in between each layer, until the fruit and buns are all used up.
5 Pour the custard over the pudding and sprinkle with the golden caster sugar and cinnamon. Bake for 25-30 minutes until the custard is set and the pudding is golden brown.
6 Serve straight away, with clotted cream or custard.
Recipe courtesy of James Strawbridge. Photos by Sophie Harrison