Introducing the Cuisinart Cordless Hand Blender
Posted in:
Many of us wait for the New Year to come around before we make healthy eating resolutions. However making a change for the better can be done anytime of the year. With the right equipment and knowledge, along with great recipes, we can all start to make healthier choices and improve our lifestyles with sensible options.
Enjoying tasty, healthy food can sometimes be a challenge, especially when short on time or cooking to a specific budget. There are many ways to make this quicker and easier, making the change to your lifestyle that you need.
The Right Stuff
There is no right or wrong when choosing your ingredients, but without stating the obvious, fresh vegetables, fruits, un-processed meats or fish can go along way in starting you on the right track for changing your eating habits. Convenience food is fantastic for when you are in a hurry or unprepared, but it really doesn't take long to put together a healthier meal from scratch.
It is as equally important to make sure you have the correct equipment on hand for preparing and cooking your home cooked meals.
A blender is an extremely versatile piece of kitchen equipment which can assist efficiently when preparing sauces, blending soups and quickly and easily mixing up a delicious smoothie to kick start your day.
https://www.hartsofstur.com/cuisinart-3-in-1-cordless-hand-blender-csb300u.html
The Cuisinart 3 in 1 Cordless Hand Blender is the ideal companion in the kitchen allowing the freedom without a cable to use around your kitchen whilst cooking. The blender can be used on the hob for blending fragrant, freshly cooked soups to the consistency of your choice, alongside a variety of sauces, mashed veggies and dressings. Using the 5 speed settings gives you total control over your recipe, leaving you with perfect results every time.
Powered with a lithium ion rechargeable battery, the Cuisinart 3 in 1 Cordless Hand Blender comes complete with a charging stand which sits neatly on a work surface and is on hand when needed, taking only 2.5 hrs to fully charge with 20 minutes of continuous use. The hand blender has an indicator light showing the battery level for convenience.
Along with the charging stand the cordless blender has three super handy attachments.
The main blending attachment has an extra long stainless steel arm which can be used on both hot and cold food. The ultra sharp blades can be used for blending perfect purees quickly with easily, making quick work of preparing delicious recipes.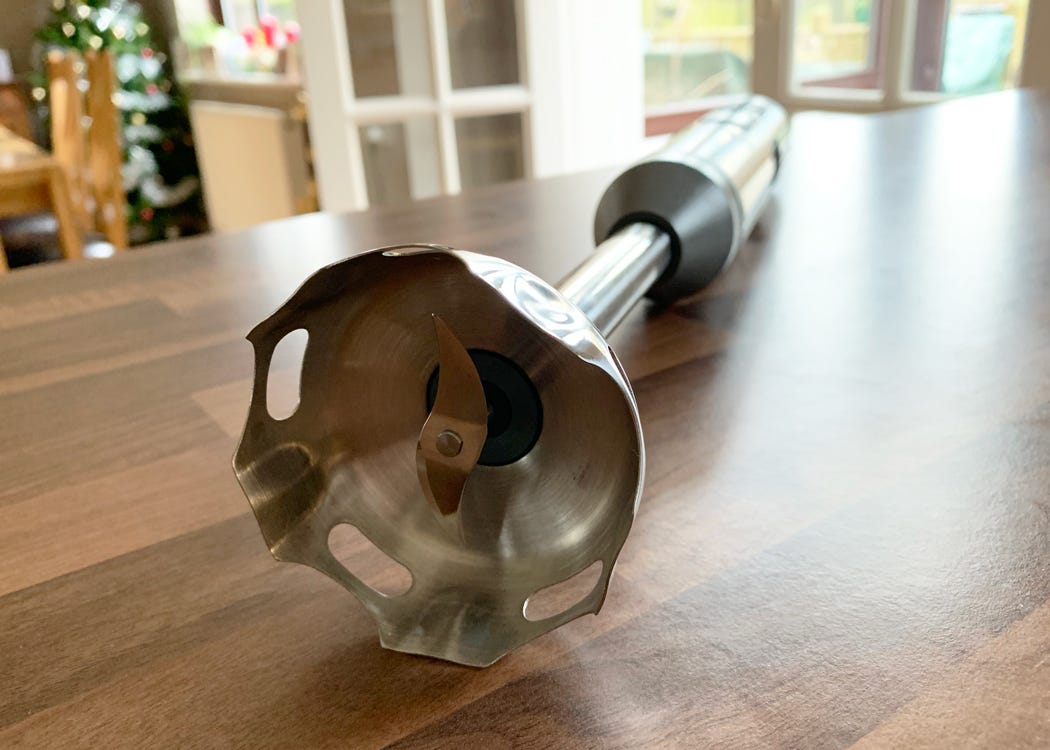 https://www.hartsofstur.com/cuisinart-3-in-1-cordless-hand-blender-csb300u.html
The robust stainless steel whisk attachment is ideal for whipping up everything from speedy meringues and pancake batters to whipping fresh cream.
The mashing attachment will effortlessly transform your potatoes and vegetables into smooth and buttery mash, delicious for serving with sausages or meat.
All accessories are dishwasher safe so you can clean them quickly and easily after each use.
The following recipes are super simple and easy to make, with easily available ingredients. A soup is perfect for quick lunches and a warming evening meal served with plenty of fresh bread. The pavlova is a crowd pleaser especially in the summer, using fresh berries and fruit. Both of the recipes can be made ahead of time and stored in the fridge or freezer.
Butternut, Carrot & Ginger Soup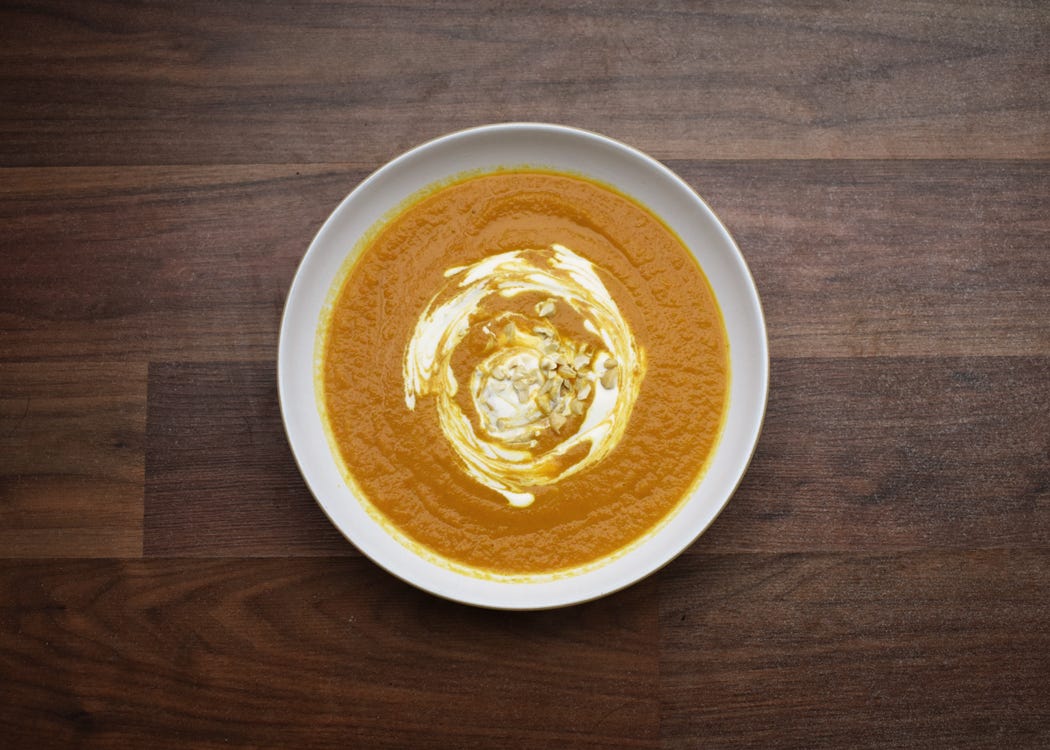 This recipe is the perfect as a hearty and healthy lunch or evening meal. Using fresh ingredients for a tasty recipe, this is great for using with the Cuisinart 3 in 1 blender, using the main blender attachment.
Ingredients: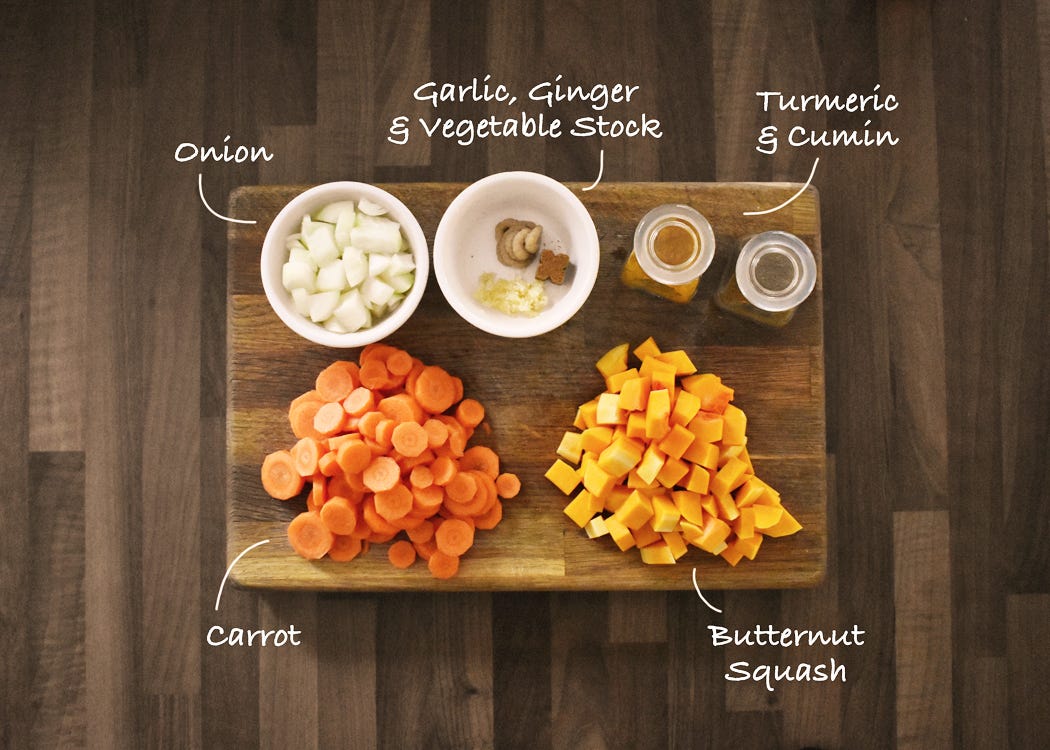 2 tbsp oil
1 large white onion, chopped
2 tsp of minced ginger
2 garlic cloves
1 tsp cumin
½ tsp turmeric
500g peeled and chopped carrots
1 medium butternut squash, peeled and chopped
1 pint vegetable stock
1 tbsp greek or natural yogurt (to serve)
1 handful of roughly chopped cashews (optional)
Method:
Peel and chop the onion, butternut squash and carrots into small chunks.
Heat the oil in a saucepan adding the onions, ginger and garlic and soften for 3-5 minutes.
Add the spices and mix well then add the chopped carrots and butternut squash along with the vegetable stock. Bring to the boil, reduce and simmer for 15 - 20 minutes until vegetables are soft.
Use the Cuisinart 3 in 1 blender, blend until smooth.
Serve in a bowl with a swirl or yogurt and a sprinkling of chopped cashews.
Summer Fruit Pavlova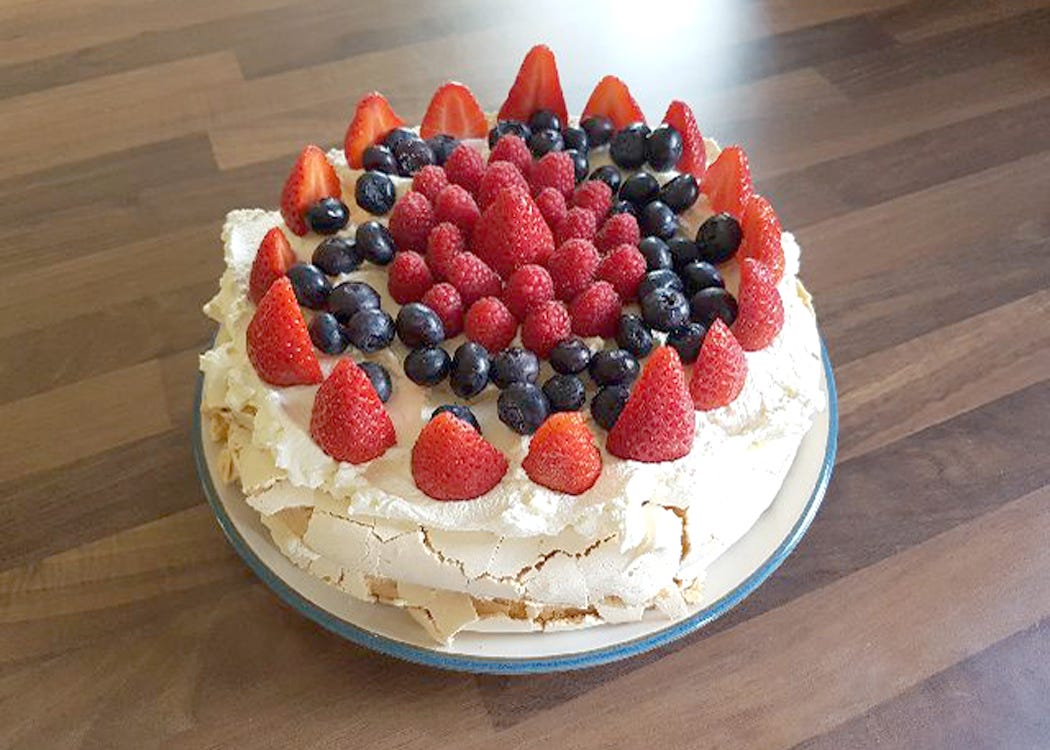 This quick and simple summer fruit pavlova is quick and easy to whip up with the whisk attachment on the Cuisinart 3 in 1 cordless hand blender. The meringue can be made ahead of time and even frozen so that you can make them up quickly at a moments notice.
Ingredients:
3 egg whites
150g caster sugar
Fresh raspberries, blueberries and strawberries
Cream for whipping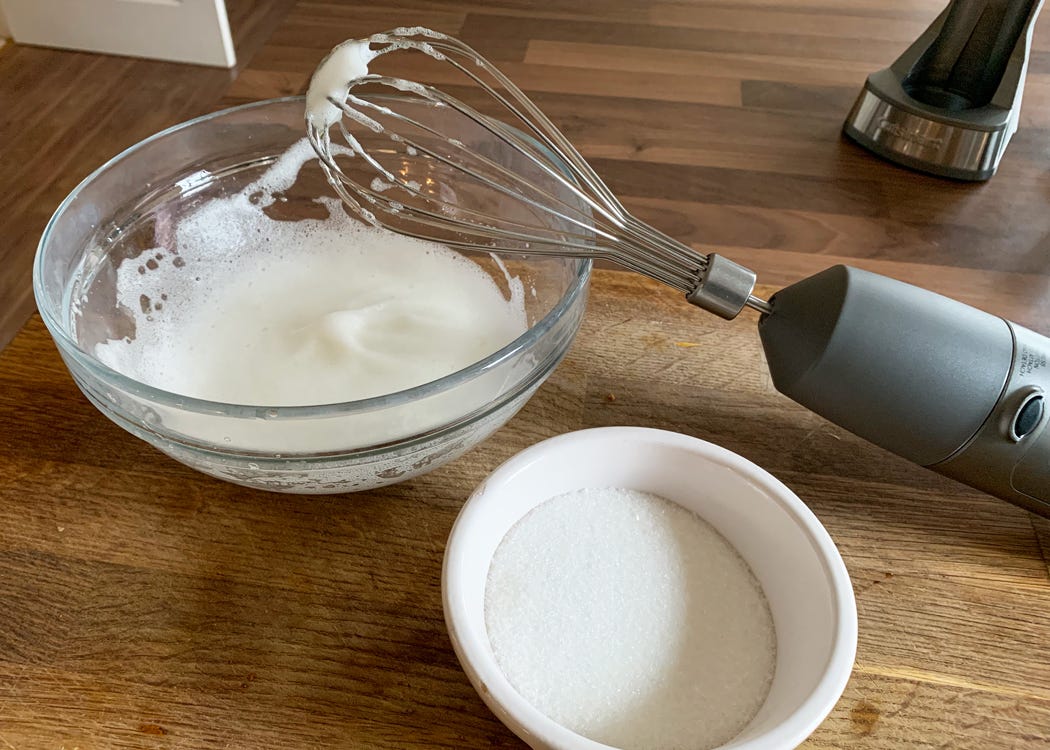 Method:
Add the egg whites into a bowl. Whisk until soft and foamy.
Gradually add in the caster sugar a spoonful at a time. Continue to whisk until all of the sugar is added and stiff glossy peaks are formed.
On a piece of baking parchment, with a spoon make two circles of meringue, allowing room for the meringue to grow in the oven.
Place the meringues in the oven at 120°C (fan) or 140°C (conventional) for 50-60 minutes. Turn off the oven, allow the meringues to cool slowly in the oven with the door slightly open. This will prevent cracking.
Whip up the cream until thick enough to spread.
Sandwich the two meringues together using most of the cream. Spread the remaining cream on the top and decorate with the summer fruits.