The Mousetrap Theatre - Holebrooks Fine Foods
Harts of Stur are proud to be sponsoring the Mousetrap theatre at the Sturminster Newton Cheese Festival for the third year running. We have a great line up of demonstrations including great chef's featuring delicious recipes, baking fun for the kids and professional masterclasses in winemaking, butchery and curing to name but a few. As an introduction to this event, we are introducing each demonstrator with a mini-bio and a series of questions and answers about their work and what they enjoy about the cheese festival. The next blog in our series is all about Al Wingate-Saul from the Holebrooks Fine Foods.
Introducing Al Wingate-Saul from Holebrooks Fine Foods
Al and Nikki Wingate-Saul opened Holebrooks Fine Foods in July 2006 with the aim to produce and sell high quality meats and fresh food to Sturminster Newton. Based in the centre of the town Holebrooks Fine Foods rear and produce their very own beef and source other local produce for stocking the shelves of the Deli.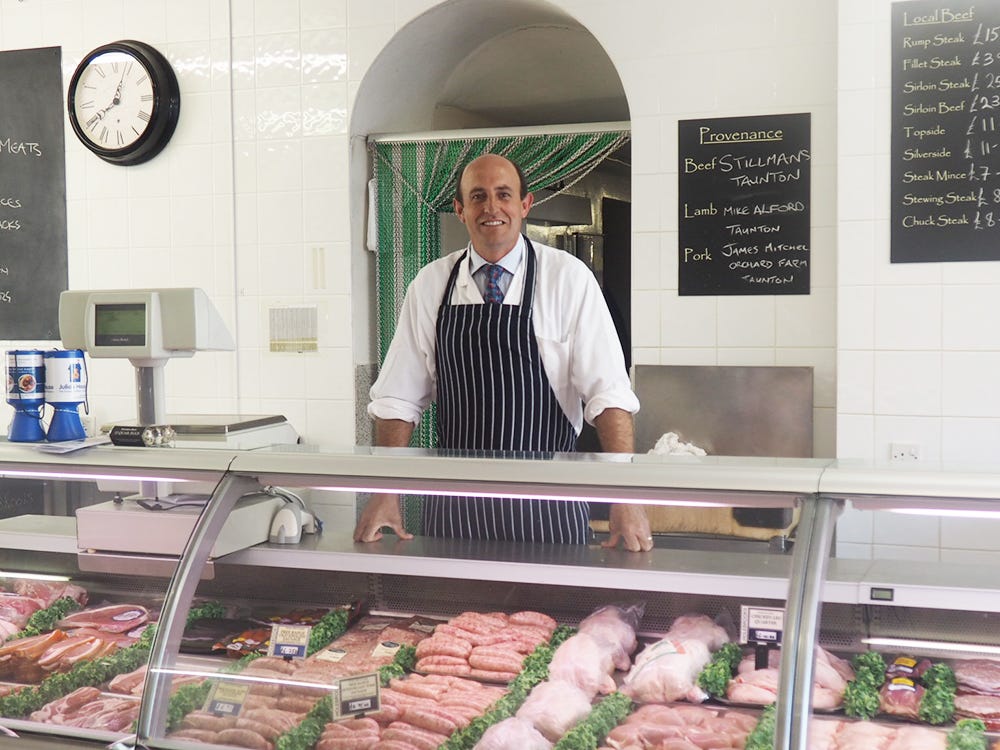 Tell us who or what inspired you to start Holebrooks Fine Foods?
My Mum inspired us to start Holebrooks Fine Foods. My parents ran a very successful bed and breakfast. Mum would go into, what was then Loaders on a daily basis to buy the meat. In particular the bacon for the breakfasts. I have memories of stopping off on the way back from school to collect the breakfast for the guests the next morning.
What are you most looking forward to seeing or doing at the Cheese festival?
We are really looking forward to seeing the Mousetrap Theatre as there is something for everyone and it's always a great entertaining part of the Cheese Festival. It is also great to see how many different suppliers there are in and around Sturminster Newton.
What is your favourite Cheese?
We really enjoy Barbers and Westcombe, they are both tangy and very tasty and of course made with local milk.
What would be your food heaven and what would be your food hell?
Food heaven has to be lightly seared fillet of beef, served on a bed of rocket with garlic new potatoes. Food hell would be something without meat for us!!
When and Where?
You will be able to see Al on stage at the Mousetrap Theatre on Saturday 9th September at 3pm. Please come along and we hope you enjoy the Cheese Festival.