Sage Coffee Machine Trade Up Offer
Sage are offering to redeem up to £200 back when you trade up your old coffee machine for one of their Automatic Espresso Machines. This offer runs from Wednesday 25th September until Tuesday 29th October 2019. Read on to discover which models are included. Also learn about the four key elements of barista quality coffee. And, most importantly, what you need to do to redeem your money from Sage.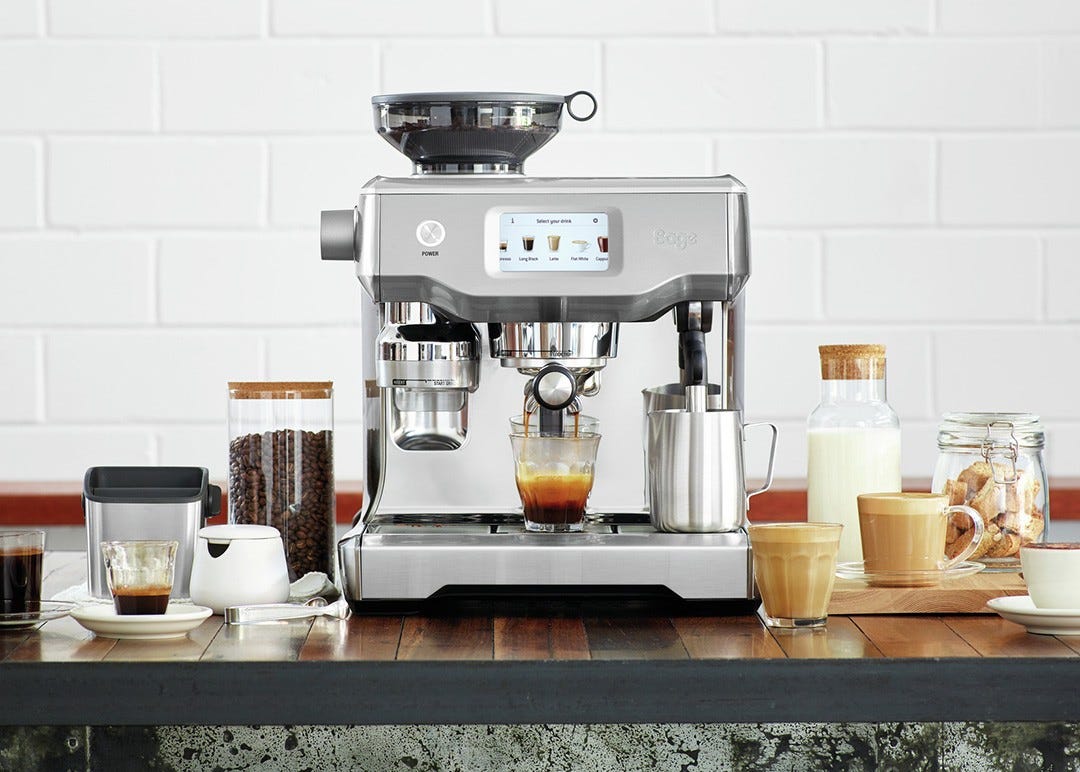 Models included in the trade up offer
Four models are included in Sage's Trade-Up offer. The Bambino Plus (£50 redemption), the Barista Touch (£150 redemption), the Oracle (£150 redemption) and the Oracle Touch (£200 redemption).
the Bambino Plus: As its name implies, the Bambino Plus from Sage may be small in size but it is certainly big on taste. This delightfully compact machine with its stylish brushed stainless steel finish produces cafe quality coffee without compromise, covering the four key elements that make up a great tasting cup of coffee - dose, temperature, pressure and steam pressure.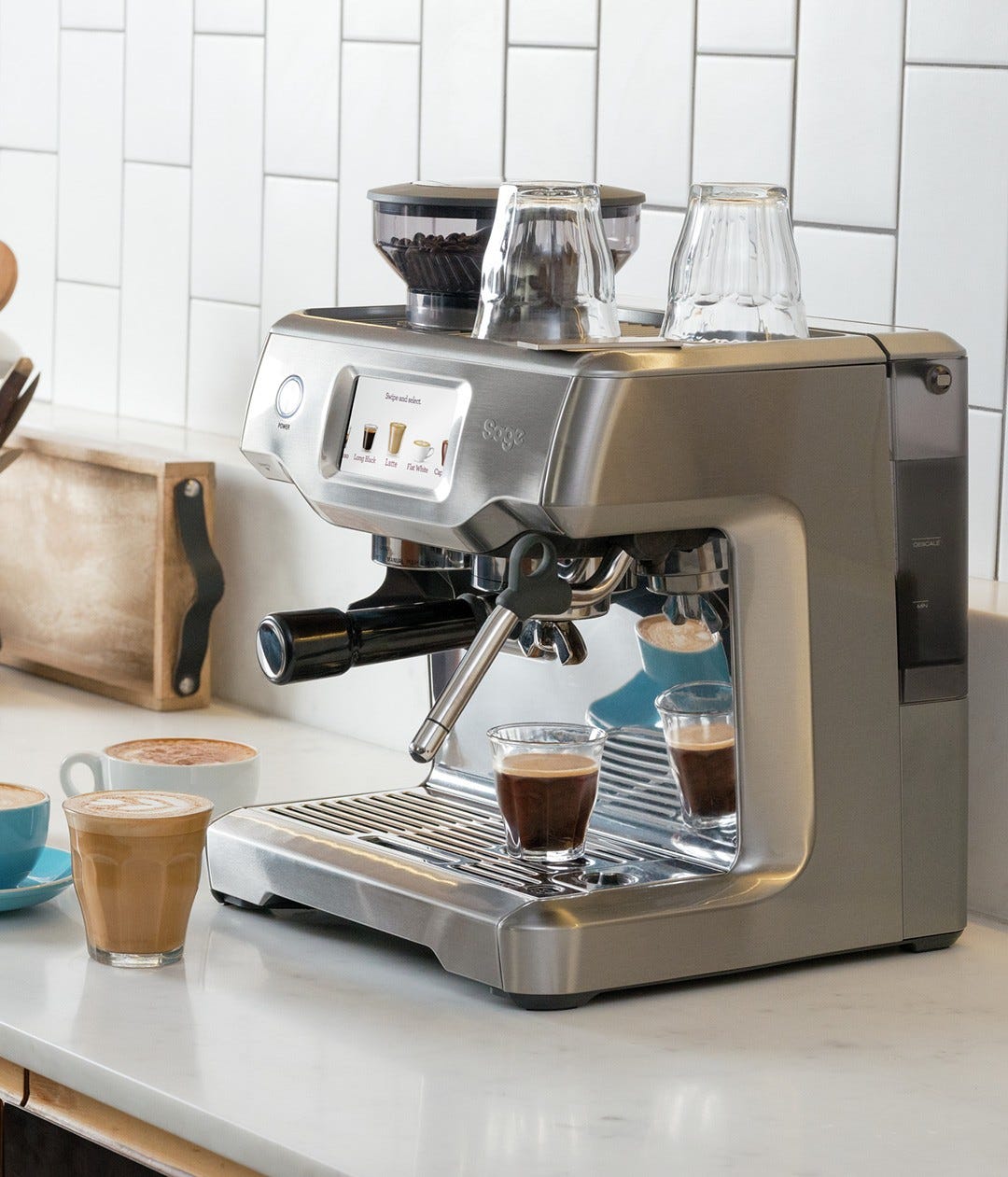 the Barista Touch: Featuring Sage's new intuitive touch-screen display, cafe-quality coffee is only a swipe of the finger away. You also have full control over strength, temperature and milk texture. You can store up to eight personalised coffee settings for easy selection.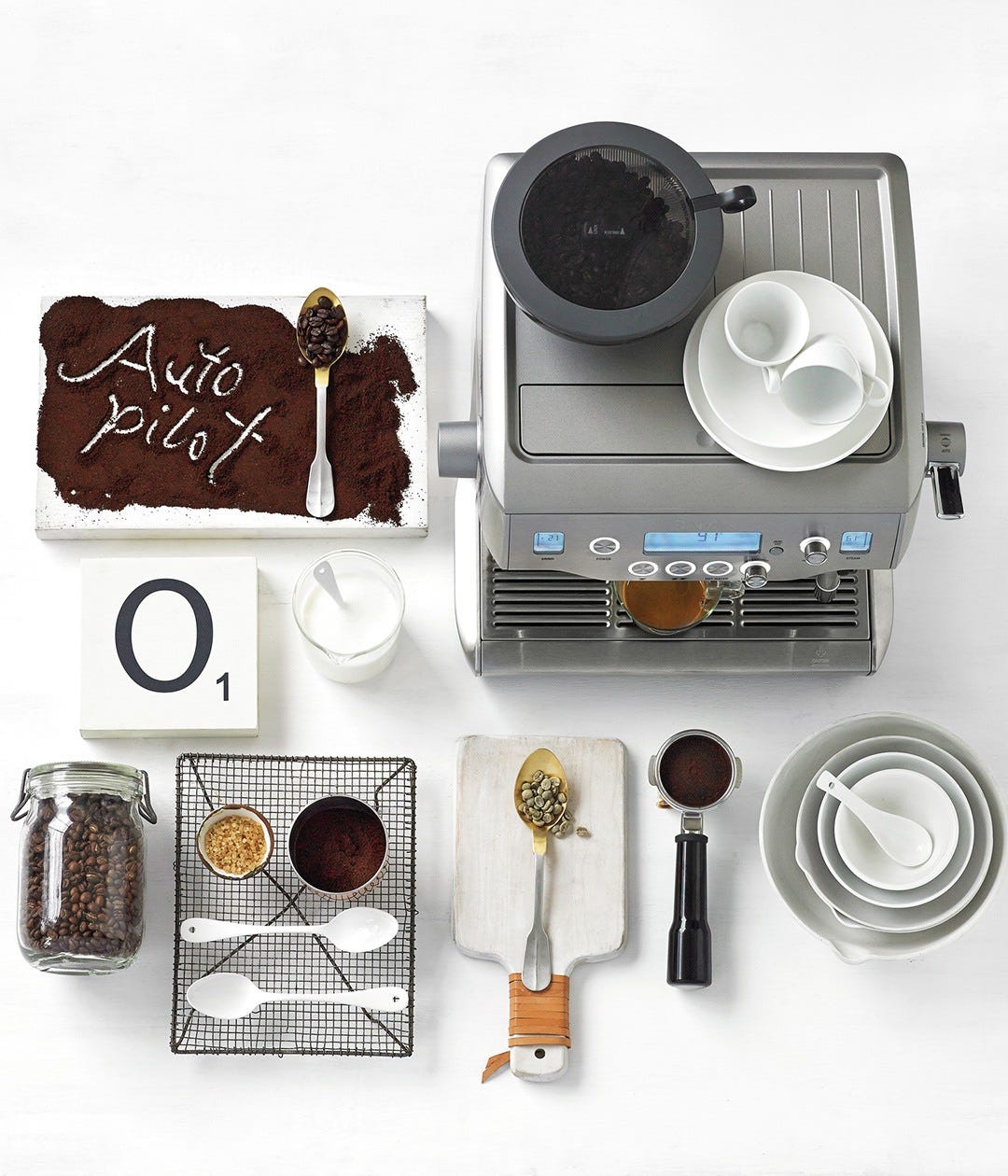 the Oracle: With automatic grinding, dosing and tamping and automatic milk texturing, all the difficult bits about making great tasting coffee are done for you! Two independent boilers allow this to be done simultaneously. Beans to latte in under 60 seconds! The Oracle also includes white glove in home installation. A trained coffee engineer will visit your home to ensure the machine is set up correctly and how to get the best from it.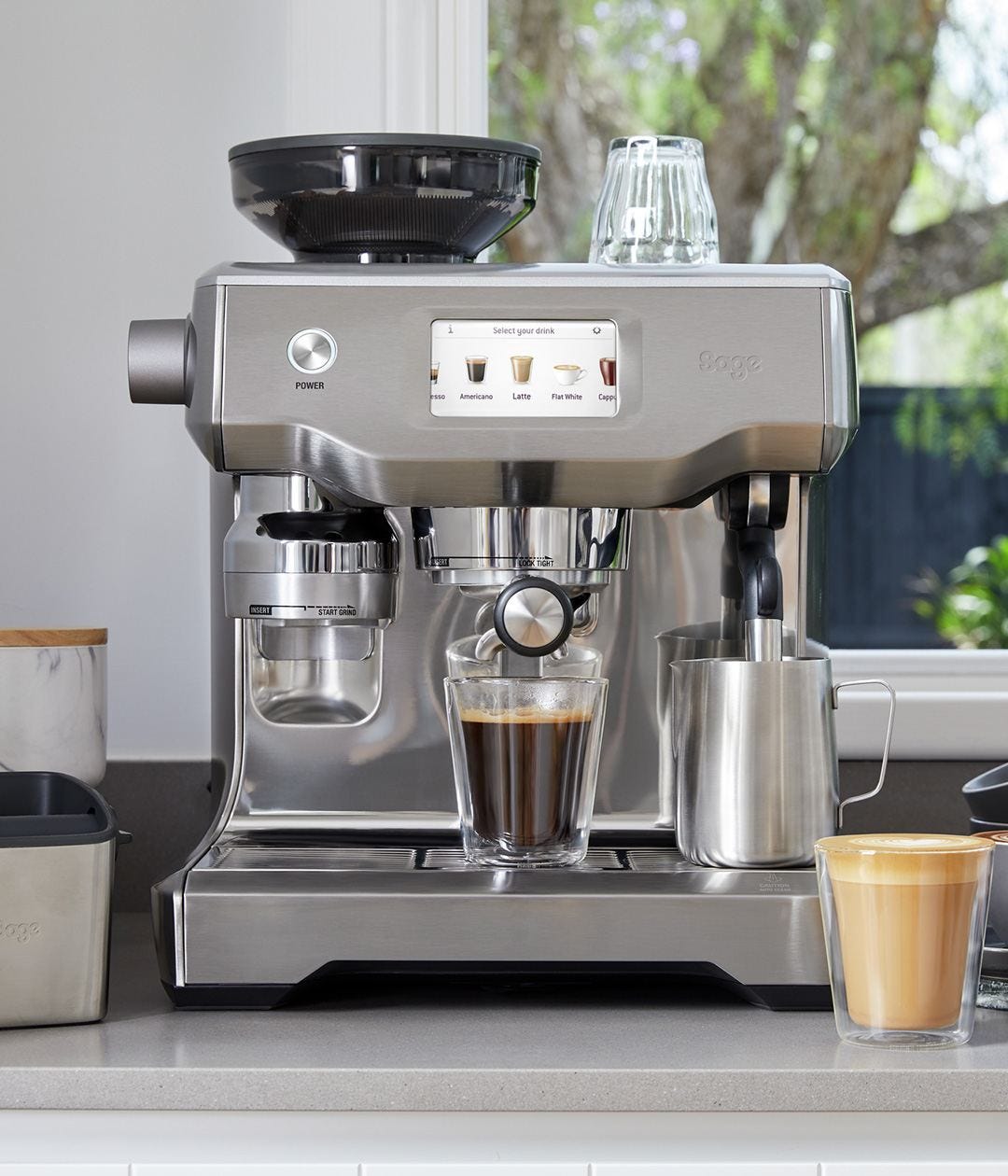 the Oracle Touch: Great tasting coffee has never been easier to make. This next generation, fully automatic espresso machine uses touch screen automated technology. With the swipe of a finger you can select from classic drinks such as Espresso, Cappuccino and Americano. You can fully customise each drink too. Adjusting the coffee strength, temperature and texture of milk to your exact taste. You can store up to eight personalised coffee settings with your name and a unique picture.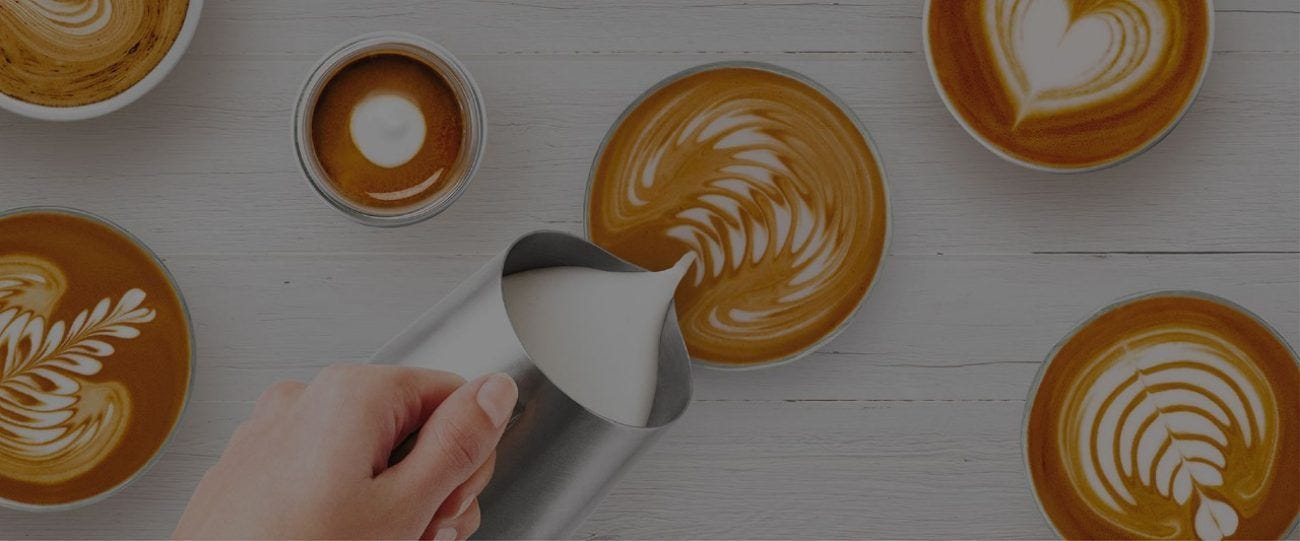 The four key elements of barista quality coffee
All of Sage's fully automatic espresso machines deliver the four key elements of true, barista quality coffee.
Dose amount: An integrated conical burr grinder automatically grinds and doses the optimum amount of coffee. This provides maximum flavour.
Accurate water temperature. As little as a 1°C variation in water temperature can make all the difference between a balanced tasting espresso and one that is ashy. Sage use digital temperature technology (PID) to deliver water at the precise temperature for optimum results.
Optimum water pressure. Low-pressure 'pre-infusion' gradually increases pressure. This expands the coffee grounds for an even extraction. The perfect amount of pressure is then used during the extraction process. This prevents bitter flavours ruining your coffee.
Steam pressure. An automatic steam wand textures your milk. This gives a barista-quality micro-foam which is both sweet and silky. Enhancing the overall flavour of your coffee.
How to claim your redemption
Claiming your trade up redemption online is simple and straightforward. Firstly, go to the Sage redemption website www.tradein.sageappliances.co.uk. Next, fill in your personal and product details. The redemption is paid to you via a bank transfer, so you will also need to fill in your bank details in the panel provided. Finally you need to upload your proof of purchase and an image of your old coffee machine. Once you've done all of this and checked the T&Cs you can submit your claim.
Please note. Only offers from domestic consumers will be accepted by Sage. Commercial and trade customers are excluded from the offer. It's up to you to dispose of your old coffee machine responsibly. Either by donating it to charity or taking it to an authorised recycling centre. Once your claim is approved, payment is transferred to your account within 60 days.