Talking Christmas with Philip
Posted in:
We've reached the last day in our series of Talking Christmas with members of our team. We hope you've enjoyed reading them as much as we have. Becoming a tradition in its own right, the last blog features Harts of Stur MD, Mr Philip Hart. Find out whether he keeps his New Year's resolutions and discover his favourite Christmas film.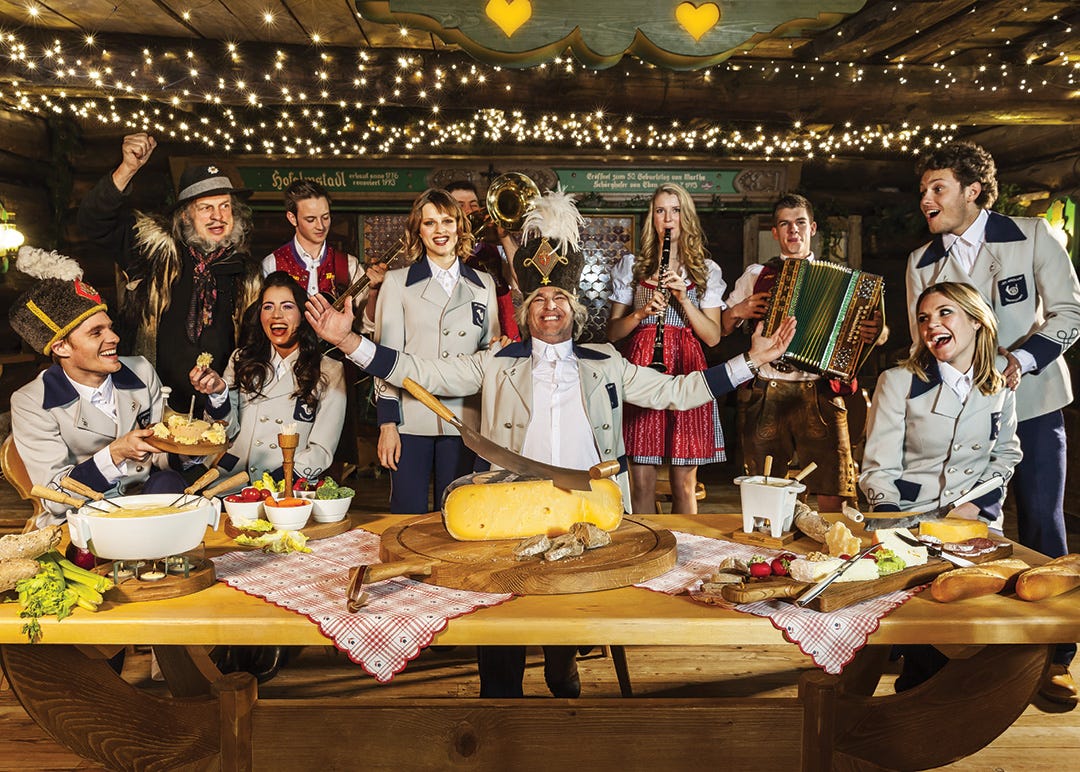 What's your first memory of Christmas?
My dad wearing my mum's pink dressing gown with shaving foam on his face pretending to be Father Christmas. Not sure he'd looked in the mirror.
What's your all-time favourite Christmas film and why?
Home Alone. I have always been a bit of a trickster, just like Macaulay Culkin.
Favourite Christmas song/carol?
Merry Christmas Everybody by Slade. Always a great sing-a-long tune at the staff Christmas party.
Any festive family traditions that you've continued?
After taking all the staff to the pub on Christmas Eve, my wife always greets me at the door with a Merry Christmas Wish (ok, a kiss). We then make our brandy butter, testing the brandy as we go.
Favourite type of Christmas food?
It has to be the turkey. Bought and reared locally, slow cooked and with all the trimmings. I'm quite partial to all the cold meats and pickles that follow as well.
Favourite pantomime?
I like them all. Oh yes I do. Oh no I don't!
When do you open your presents?
I can't wait. It has to be first thing on Christmas morning.
Real tree or fake, and when do you put your decorations up?
Always fake and pre-lit. I can't stand the smell of pine.
Any new year's resolutions and what are your chances of sticking to them?
Never had any luck with New Year's resolutions. But this time around I am going to do my utmost to lose a few pounds and get fit.
What gift would you most like to receive from our website and why?
The Boska Copper Fondue Set. I have always loved cheese and we had a fondue years ago. It was great fun. So boys, if you haven't bought me a present yet, now's the chance!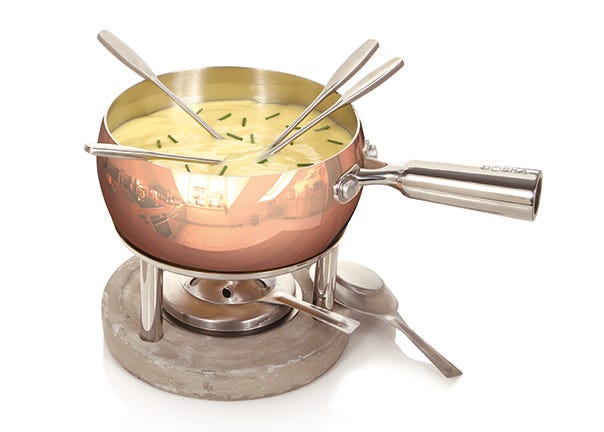 The Boska story
Boska is a Dutch family company whose love affair with cheese started way back in 1896. Their extensive range of high quality cheeseware meet the highest standards of production. Design is also very important to Boska. To date they have received six Red Dot Design Awards and this stunning Copper Fondue Set is the recipient of one of them. Being made from copper means that cheese is less likely to burn and stick on the pot. It has excellent and even heat distribution, so you'll be dipping in no time! This copper fondue set is supplied with a sturdy base made from concrete, a burner and four fondue forks. 
Concrete, Copper, Stainless steel

Dimensions: 285 x 200 x 200mm

Suitable for 4 people