The Mousetrap Theatre - Liberty Fields
Harts of Stur are proud to be sponsoring the Mousetrap theatre at the Sturminster Newton Cheese Festival for the third year running. We have a great line up of demonstrations including great cooks featuring delicious recipes, baking fun for the kids and professional masterclasses in winemaking, butchery and curing to name but a few. As an introduction to this event, we are introducing each demonstrator with a mini-bio and a series of questions and answers about their work and what they enjoy about the cheese festival. The next blog in our series is all about Alison Lemmy from the Liberty Fields.
Introducing Alison Lemmy from Liberty Fields
Alison Lemmy is the co-founder at Liberty Fields in West Dorset. Specialising in unique apple-based products, all made by hand in small batches on an organic dairy farm. Some of the products produced from a variety of heritage apples range from apple syrup, balsamic vinegar and vodka.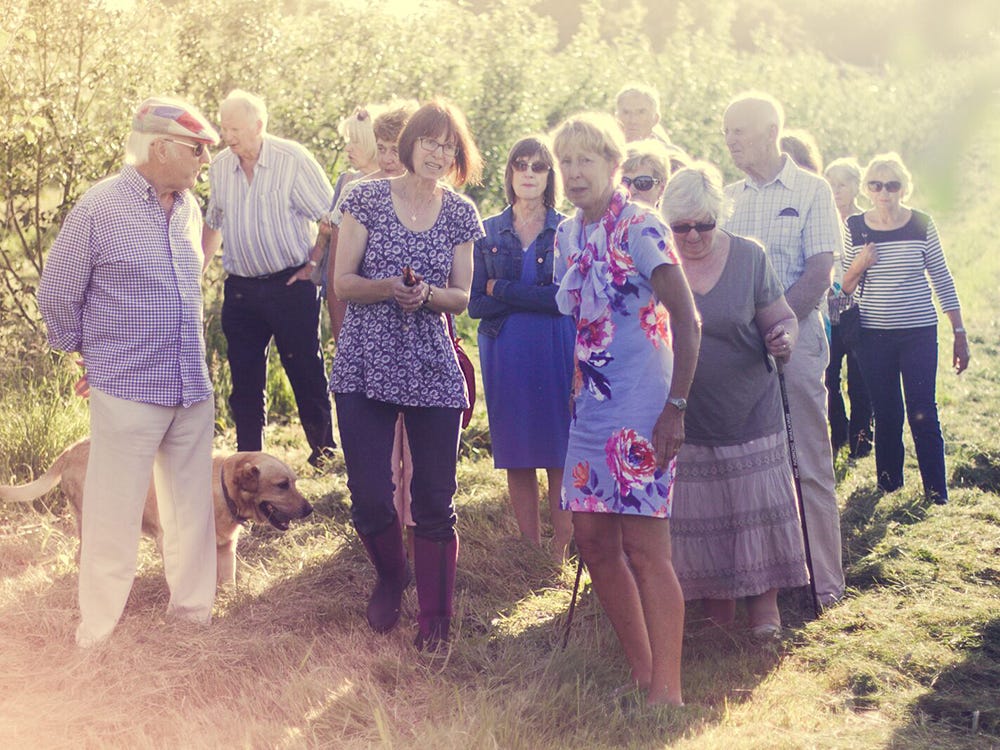 Tell us who or what inspired you to start Liberty Fields?
Inspiration came from several directions. Firstly, I was very keen to re-establish traditional orchards with local apple varieties in this part of Dorset, where every farm used to have a small orchard but very few remain. Secondly, through my work as Speech Therapist with young adults with learning disabilities, I knew many students who were keen to access horticultural work experience and volunteering opportunities but were limited by a lack of suitable placements. Groups of students now access the orchards every week to help with all aspects of the orchard management. My friend Bob Imlach also had the brilliant idea of making balsamic vinegar from West Country cider apples. He needed a source of organically-grown fruit of the right varieties. With my dairy farmer husband Pete and Bob's partner Vicky we came together to plant the orchards and develop unique apple-based products from our own fruit.
What are you most looking forward to seeing or doing at the Cheese festival?
I have loved coming to the Cheese Festival as a visitor for many years and latterly as an exhibitor. It has a really friendly atmosphere and a wide variety of things to enjoy. I look forward to exploring the local food tent, of course and the craft tent. It's a great opportunity to find presents for friends. But that can be difficult when I want to buy lots things for myself! The Cheese Festival is the perfect size - small enough to explore everything but big enough to have plenty of interest.
What is your favourite Cheese?
I couldn't live without cheese. When I come home from work feeling peckish, I go straight to the fridge to cut myself a piece of cheese, usually some strong cheddar. I like mature cheddar which has some crystals in it - one with a bit of 'crunch' and a slightly crumbly texture.
What would be your food heaven and what would be your food hell?
My food heaven would be a cooked fruit pudding. Therefore a crumble made from apples, blackcurrants or gooseberries with a dollop of organic creme fraiche on top is heaven for me. As for my food hell, unfortunately I can't eat garlic so anything which contains garlic is off-limits for me.
When and Where?
You will be able to see Alison on stage at the Mousetrap Theatre on Sunday 10th September at Noon. Please come along and we hope you enjoy the Cheese Festival.