The Mousetrap Theatre - The Real Cure
Posted in:
This year the annual Sturminster Newton Cheese Festival takes place on 9th and 10th September. The Festival usually attracts visitors from far and wide to the event. There will be a wide variety of food and drink producers showing off their finest wares. In addition to food producers, there are also plenty of arts and craft stalls. The festival itself has come a long way from its humble beginnings after the closure of the cattle market and is now one of the biggest events of its type in the area.
Harts of Stur are proud to be sponsoring the Mousetrap theatre for the third year running. We have a great line up of demonstrations including great chefs featuring delicious recipes, baking fun for the kids and professional masterclasses in wine-making, butchery and curing to name but a few. In the build up to the festival we will be introducing each demonstrator in a mini-bio and series of questions and answers about their work and what they enjoy about the cheese festival.
Introducing James Smart
James Smart is co-founder and chief charcutier at The Real Cure based near Shaftesbury in Dorset. The Real Cure combine a selection of herbs and spices with Venison and Pork sourced within the UK to make a selection of delicious Salami, Chorizo and Charcuterie. Their range of products also include local fresh farmed trout smoked to perfection or served as delicious Pate.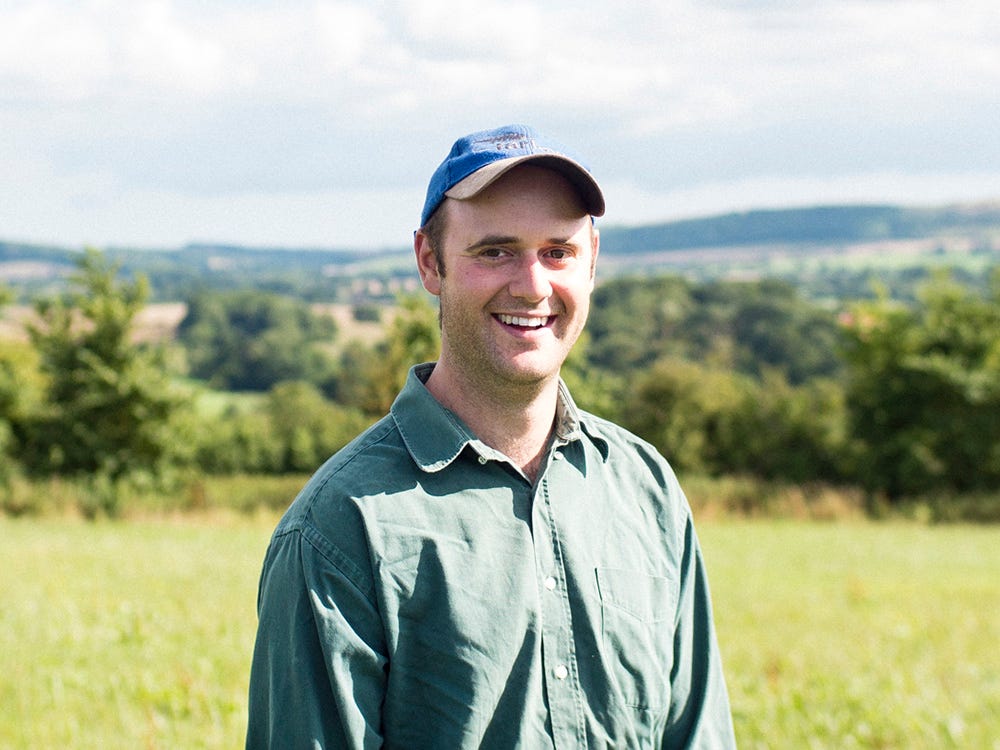 Tell us who or what inspired you to start The Real Cure?
I was inspired to start The Real Cure as I have always had a passion for food and especially traditional processes. When I was younger I spent a day looking around a French Charcutier's premises. I became fascinated with the process, it almost seemed like magic. By the addition of salt, smoke and time you can make a raw piece of meat safe to eat and far more delicious than it was in its original form. Our venison range was inspired by my time spent on a Scottish estate working as an Ecologist. This is where I became convinced that wild Venison is by far the most ethical and best meat money can buy.
What are you most looking forward to seeing or doing at the Cheese festival?
I am really looking forward to meeting and talking to all the artisan cheese producers. There are many similarities between making charcuterie and cheese. It is no coincidence that they complement each other so well.
What is your favourite Cheese?
My favourite cheese is the local Dorset Blue Vinny, that takes a lot of beating. We produce a Dorset Blue Vinny and Fig Salami from this great cheese.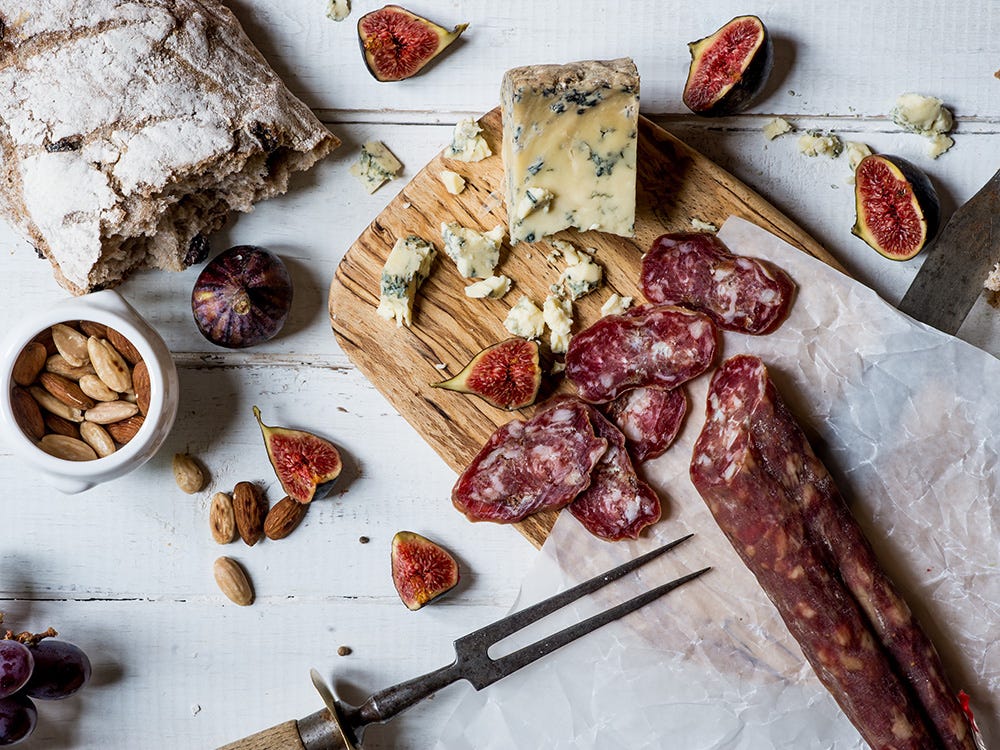 What would be your food heaven and what would be your food hell?
My food heaven is a big bowl of moules-frites, in a restaurant called 'La Cale' right on the beach in Normandy France. My food hell is sesame snaps based upon a childhood memory and travel sickness, Don't ask!!
When and Where?
You will be able to see James on stage at the Mousetrap Theatre on Saturday 9
th
September at 11am. Please come along and we hope you enjoy the Cheese Festival.
[insert page='boska-serving-board' display='custom-product.php']