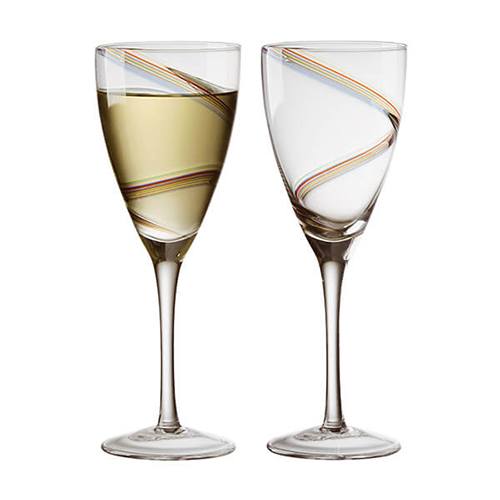 Anton Studios Arc Glassware Collection
•

Each glass features a rainbow of swirling colours to add both character and definition.

•

Each glass is shapely and smoothed lined to perfectly show off this original effect.

•

Every glass in the Arc Glassware collection is mouth blown and hand crafted by skilled craftsmen.

•

Choose from champagne flutes, cocktail glasses, hiball tumblers or wine glasses.
The Anton Studios Design Arc Glassware is a stunning range, both in way of technique and appearance, utilising swirls of colour to provide a striking and modern appearance.