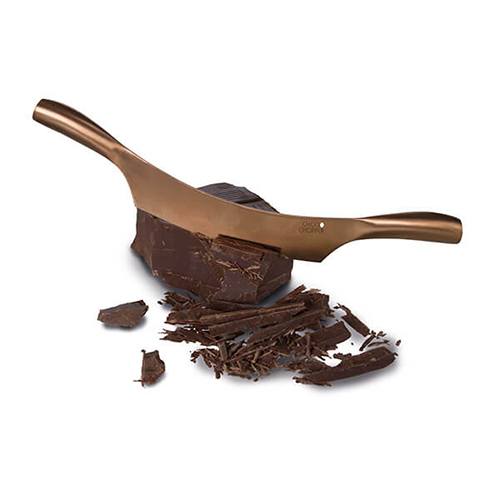 Boska Chocowares
The Boska Chocowares range features products that provide the ultimate chocolate experience.
From DIY silicone mould kits, to ceramic fondue sets, marble servers, to stainless steel choppers, this collection hosts all you'll ever need to make and present luxurious chocolate treats.
The light colours and copper accents of this range give an attractive and high quality feel.
Some products feature marble, an ideal material to marry with chocolate as it keeps it cool and helps to serve at its best quality.
Boska has been making speciality food tools since 1896. All of the brand's experience in making high quality and speciality cheeseware has developed into a new range of chocowares.