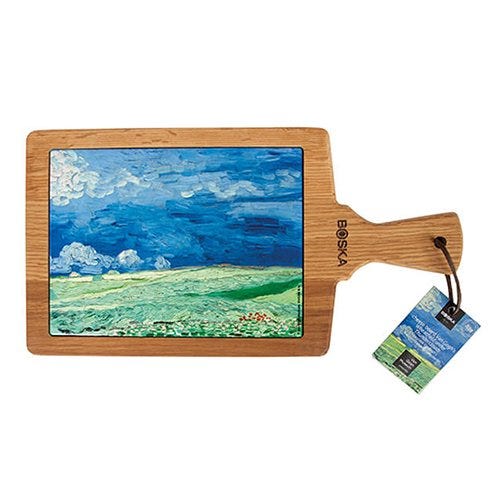 Boska Van Gogh
•

The Boska Van Gogh collection honours the painter Vincent Van Gogh and his series of masterpieces.

•

This high quality cheeseware range features the paintings: Almond Blossom, Sunflowers and Wheatfield under Thunderclouds

•

Choose from a selection of tool includes serving boards, cheese slicers and cheese knives.

•

Boska believe cheese is best enjoyed in company, similiary to art.

•

This cheeseware range is intended to bring people together.
"What is done in love is done well" is a quote from Vincent Van Gogh that Boska relate to. Boska has been making speciality cheeseware since 1896 and ultimately know how to enjoy cheese.