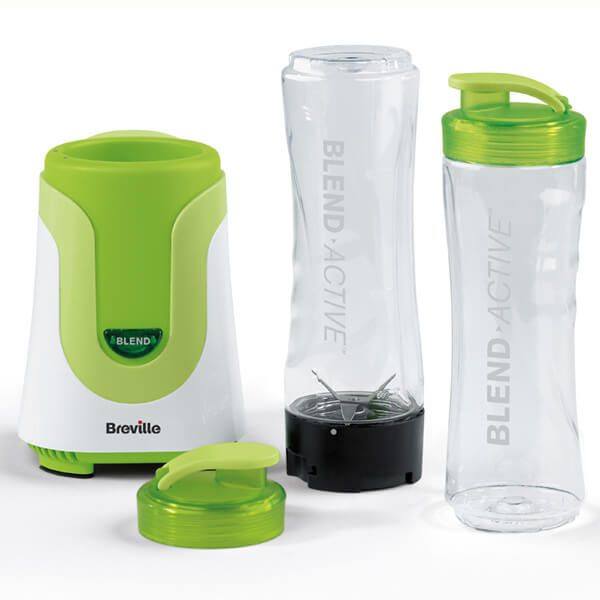 Breville Blend Active Blender
The Breville Blend Active is the perfect blender for an on the go lifestyle. With this Breville blender, you can quickly and effortlessly create smoothies and juice to take with you wherever you're going. Whether you want a breakfast for the commute or a smoothie for a workout, the Blend Active is ideal. The 600ml Breville Blend Active bottle serves as the blending jug, so simply screw it on and blend. Once finished, take it off and replace for the non-drip cap and off you go. This means less washing up as the same bottle is used for blending and drinking. Then, simply drop it in the dishwasher when you get home. The bottles ensure that the one person drink portion is easily made and you will be out of the door and on your way with limited prep.
The base unit is compact meaning it won't take up much space on the work surface. The 300 watt motor is quiet but powerful enough to crush ice, and blend nuts and frozen fruit. Bottles for this Breville blender come in a range of colours, meaning you can colour code for each member of the family.The non-drip cap and easy grip body make it suitable for use when exercising. Simple to use and ultra convenient, check out the Breville Blend Active blender now.