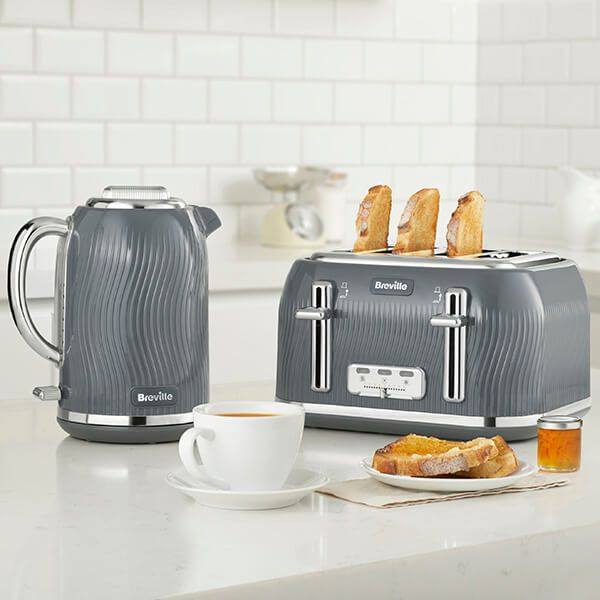 Breville Kettle and Toaster
Kettles and toasters are some of the most basic, yet important kitchen electricals in our home. For the majority of use, they are in use daily and we would not want to be without either. Kettle and toaster sets are typically known as breakfast sets as they tend to be used most often for a quick and easy breakfast. With Breville kettles and toasters, you can experience a less stressful morning. Breville kettle and toaster sets are highly functional and both appliances are robust and reliable to ensure that your mornings are calm and efficient. The affordable kettle and toasters from Breville also mean that you can have all the benefits of a reliable breakfast set without the costs you might expect from a designer brand.
Functionality is not the only benefit to a Breville kettle and toaster set. These sets have a contemporary, modern design and come in a range of styles and colours. This ensures that there is something to suit all tastes and all kitchen designs. From the popular design of the Breville Impressions Kettle & Toaster set, to the sleek finish of the Breville kettle and toaster Flow set. Matching sets offer a level of consistency in the kitchen and make for a nice style touch in any kitchen. Take a look at the range of Breville kettles and toasters that we stock below.