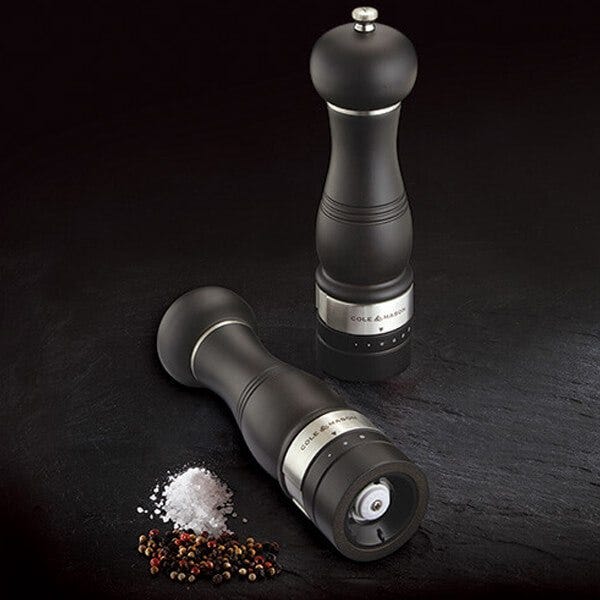 Cole & Mason Ardingly Gourmet Precision Mills
Beautifully crafted with stained beech wood and contrasting brushed stainless steel detailing.
A traditional capstan design.
Award winning adjustable percision grind mechanism.
Lifetime mechanism guarantee.
Filling the Ardingly mills is easy thanks to its push top cap.
A Cole & Mason Ardingly gourmet precision mill is beautifully crafted from beech wood with a stained finish which contrasts beautifully with the brushed stainless steel detailing. The traditional capstan design features Cole & Mason's gourmet precision grind mechanism which offers six grind settings on the pepper mill and three grind settings on the salt mill. The award winning precision grind mechanism on the pepper mill is made from hardened carbon steel and the salt mill has a diamond sharp ceramic mechanism. With a lifetime guarantee on their precision grind mechanism you can be sure a Cole & Mason Ardingly mill will provide you with years of seasoning service and will look equally good on the dining table or in the kitchen.