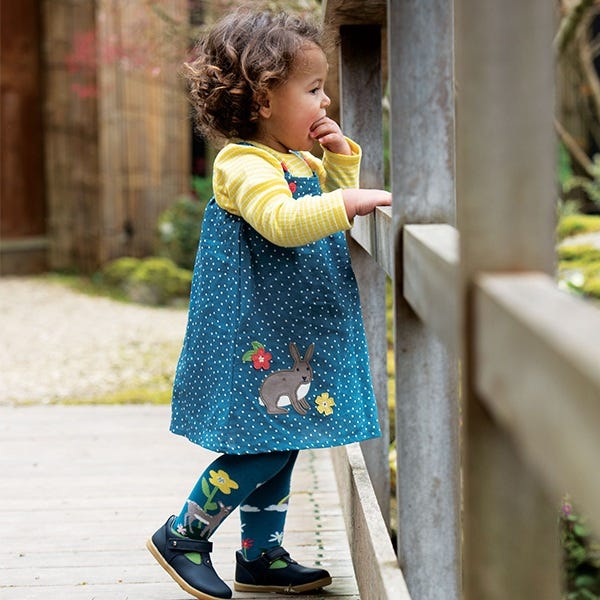 Frugi Organic Clothing
Multi-award winning Cornwall based company - Frugi, originated back in 2004 when founders Lucy and Kurt discovered the struggle of trying to find clothes that fitted properly, specifically over their son's cloth nappy.
Frugi is in fact a Latin word that means "Fruits of the Earth" and the brand delivers an extensive collection of baby and young children's high quality and bright, organic clothing.
As well striving to help your little one dress beautifully, Frugi find it equally important to be ethically and environmentally responsible as possible.
On top of all this, Frugi are proud to have raised over a fantastic £580,000 to charity over the past 15 years, by donating 1% of their turnover every year!
Frugi Organic clothing is instantly recognisable by each item's bright and vibrant colours, playful characters and clever little details.
As well as visually pleasing, Frugi clothing is comfortable, practical and even sometimes - reversible!
Page
You're currently reading page

1