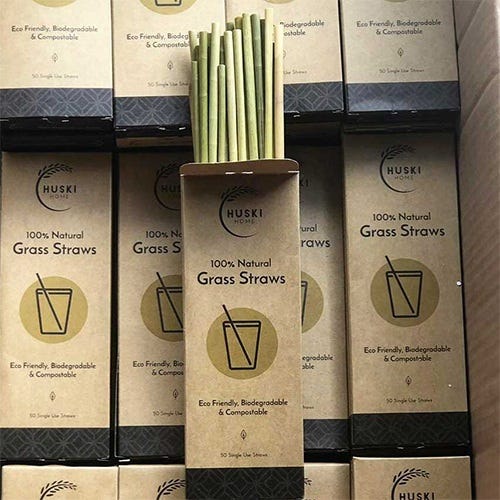 Huski Home Sustainable Products
Huski Home is a family-run company that creates biodegradable coffee cups, sustainable coconut bowls and spoons and 100% natural grass straws putting sustainability at the top of the priority list. The company utilizes what is biodegradable and earth friendly and their mission is to do their bit for the environment. They promote rice husk as a viable material and an alternative to single-use plastic cups which can seriously harm the environment. Plastic? So yesterday! Join the revolution and help Huski Home to restore the enviroment by using one of their eco-friendly products!
• Huski Rice Husk Travel Cups are available in a 400ml or 500ml capacity and come in a range of colours including Pastel Blue, Green or Pink.
• Each travel cup is biodegradable, eco-friendly and sustainable as well as non-toxic, BPA and silicone free.
• The Huski Home Coconut Bowl makes meal times that bit more eco-friendly and should be regularly treated with a little oil.
• Huski Coconut Spoon is made from the wood of coconut trees that no longer bear fruit and makes the perfect partner to your Huski Coconut Bowl.
• Huski Home Pack of 50 Sustainable Grass Straws are renewable, disposable and compostable.