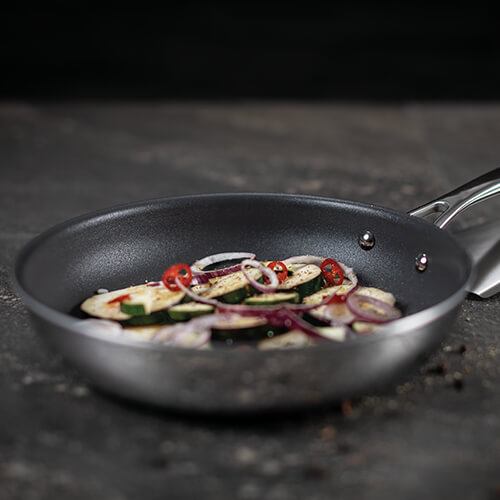 Kuhn Rikon Peak Cookware
Looks great and is easy to clean, Kuhn Rikon Peak Cookware is constructed from gleaming stainless steel.
Suitable for use on all hob types including induction as well as in the oven, up to 240°C.
Metal utensil safe.
Perfect for low fat cooking, each item boasts a tough interior non-stick surface.
Heat is absorbed, stored and spread easily thanks to the aluminium layer.
Designed to heat up quickly and efficiently, the Kuhn Rikon Peak Cookware range is ideal for everyday cooking tasks, from cooking vegetables to pasta or rice, to making delicious homemade soups or sauces, the Kuhn Rikon Peak Cookware range consists of a wide range of saucepan sizes, casseroles and frying pans to cover every cooking task on a daily basis.