Rediscover Le Creuset Cerise
If passion were a colour, it would be called Cerise
A Soulful, Rich Gradient of Reds
If passion were a colour, it would be called Cerise. The truest red of all, Cerise has long been Le Creuset's cherry on top – an iconic colourway at the heart of many family traditions and meals.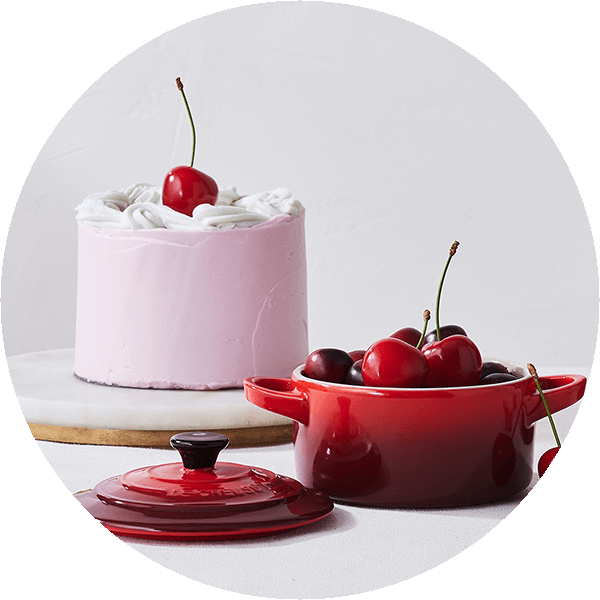 The Story of Cerise
There's a reason Parisian bistros are splashed with red accents. The colour is classic and charming; its appeal has endured for generations. Perfected by our master enamellers, the enduring red of Cerise pays homage to the French heritage of Le Creuset. It evokes the rich plummy wines of the Rhône and market baskets bursting with juicy, ruby-coloured cherries.
Timelessly Colourful
Le Creuset's design-forward approach has resulted in some of the world's most sought-after shades, often turning Le Creuset cookware into powerful style statements and cherished collections. It's no wonder that Cerise is a firm favourite in the Le Creuset colour palette – its rich, gradated red positively glows with depth, inviting food lovers to indulge, experience, and enjoy.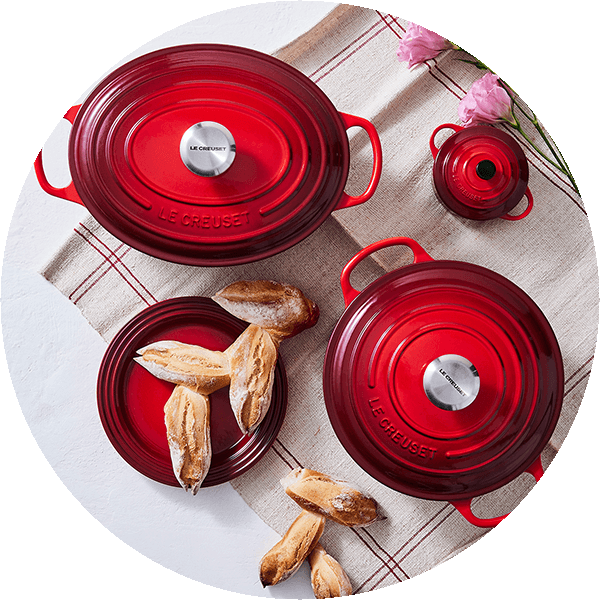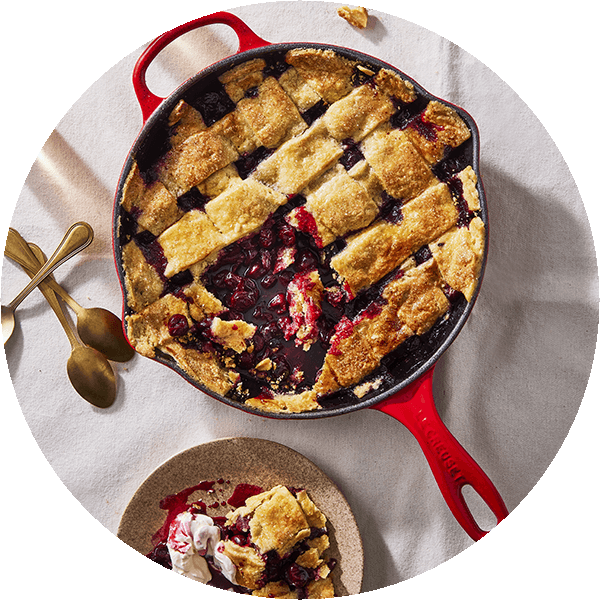 The Heart of Traditions
Inspired by France's inimitable passion for life, Cerise perfectly captures the joy of togetherness, whether sharing a morning coffee ritual or communing with loved ones al fresco over a glass of wine.
Timeless. Traditional. True
The rich gradated red of Cerise makes it the perfect colour to show off Le Creuset's artisanal tradition and French heritage.
Wine & Dine in Style
Celebrate the joy of good food, fine wine & great company. Bring a gourmet Parisian experience to the heart of your home with Le Creuset
Breakfast en rouge
Add some colour to your breakfast table with Cerise. From heat-retaining stoneware mugs to enamel-on-steel kettles, the vibrant tone of Cerise make it the perfect way to energise your morning routine.