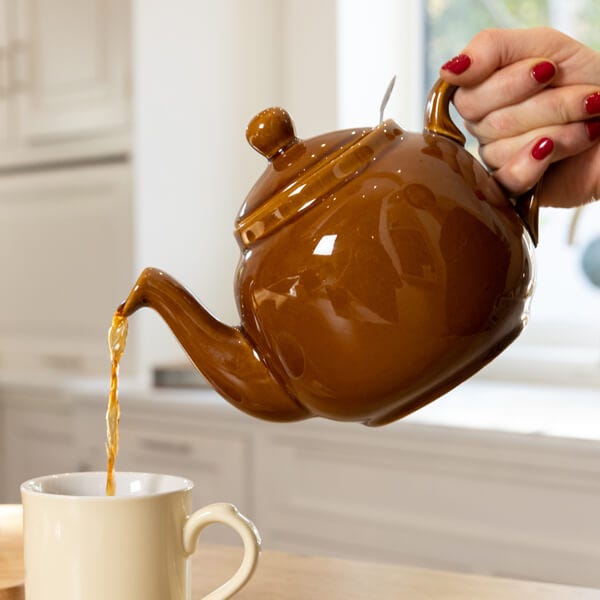 London Pottery Farmhouse Filter 6 Cup Teapot
London Pottery farmhouse filter 6 cup teapot has a 1.5 litre capacity.
Featuring a removable filter to hold loose tea leaves and floral infusions as they steep.
A elongated spout that has been design to prevent drips and leaks.
Made of high quality and durable stoneware.
Dishwasher safe.