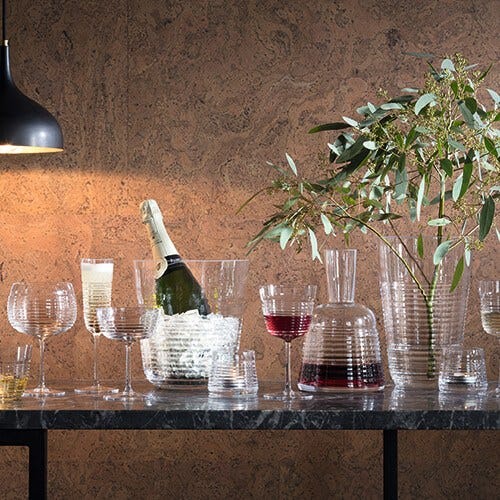 LSA Groove
• LSA Groove is a luxuriously sleek and original collection of glassware, each handmade glass features a tactile groove design that emphasizes the tapering bowl.
• Choose from a variety of different high quality, handmade glasses including tumblers, champagne saucers, wine glasses and wine goblets.
• Each elegant, mouth blown glass showcases an unusual yet attractive textured shape.
• Collect the whole LSA Groove range for a co-ordinated glassware collection.
• Each LSA Groove set is presented beautifully in a gift box, ideal gift ideas for those who like to entertain or for couples.