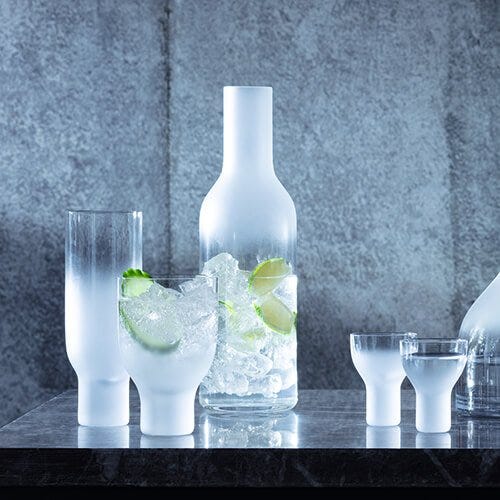 LSA Mist Glassware
• LSA Mist is inspired by clouds of mist suspended in the air.
• Each piece is sandblasted by hand to create a tactile frosted effect, which diffuses towards the rim or base.
• The LSA Mist collection comprises highballs, tumblers, wine glasses, champagne flutes, liqueur glasses, a carafe and a decanter.
• A stunning LSA glassware collection with modern silhouettes.