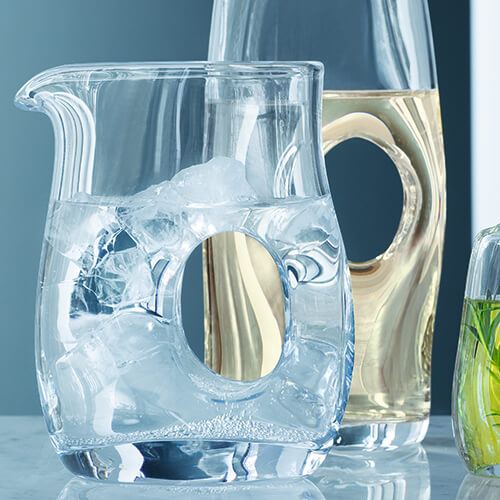 LSA Void Glassware
• LSA Void collection illustrates the unique transformational properties of handmade glass.
• This modern range comprises bottles and jugs varying in capacity.
• A molten glassware range mouth blown into a mould then pierced whilst still hot to create and distinctive elliptical hole in the body of each piece.
• A great addition to an existing LSA collection.