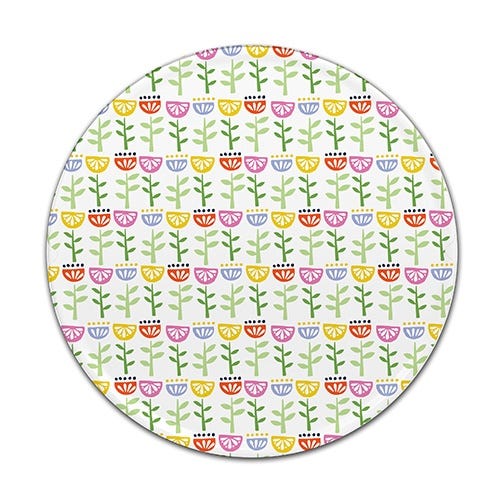 Melamaster Florets
The Melamine Florets range consists of a wide variety of laminated and moulded products for the home. This range features a stunning repeat pattern of intricate flowers.
•

Manufactured from melamine, these products are hardwearing, durable, food safe and heat resistant.

•

All Melamaster products are manufactured in the UK from their factory in Coventry, using bio-degradable materials from sustainable sources.

•

Laminated melamine products are manufactured using melamine impregnated resin films, hardboard and cork and are heat resistant to 130°C.

•

Moulded melamine products are created from melamine compounds and are heat resistant up to 95°C.