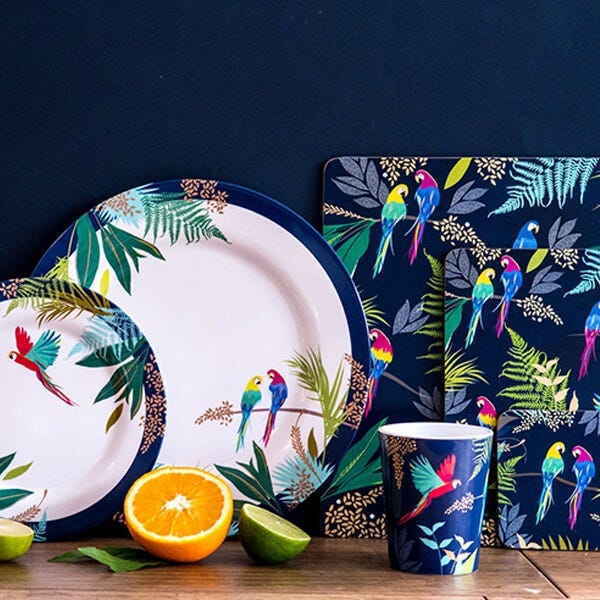 Sara Miller Parrot
A bright and vibrant range, perfect for adding character to any home.
Choose from a range of items including place mats, tinware and silk eye mask.
A great collection for animal lovers.
Features brightly coloured parrots perched upon a striking foliage.
Sara Miller is an award-winning British designer who expresses her passion for travel through her art.