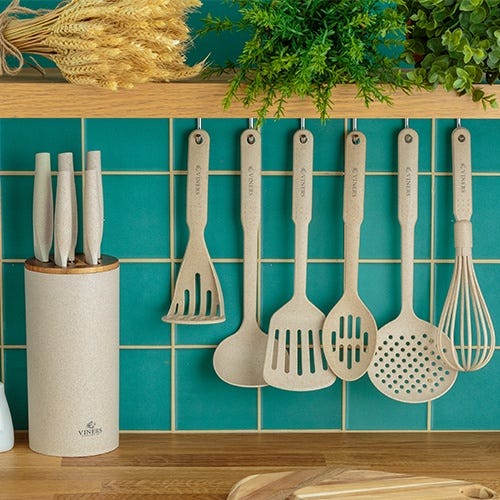 Viners Organic Utensils
• The Organic collection from Viners is perfect for an eco-friendly kitchen. Contains 35% wheat fibre. The wheat fibre is a natural by-product from the wheat farming industry which has historically been burnt by farmers.
• The wheat fibre material will start to break down from 6-36 months under normal composting conditions.
• This organic and eco-friendly collection consists of the following items: solid spoon, slotted spoon, solid turner, slotted turner, ladle, skimmer, masher and whisk.
• The collection boasts everything you need for all your cooking requirements.