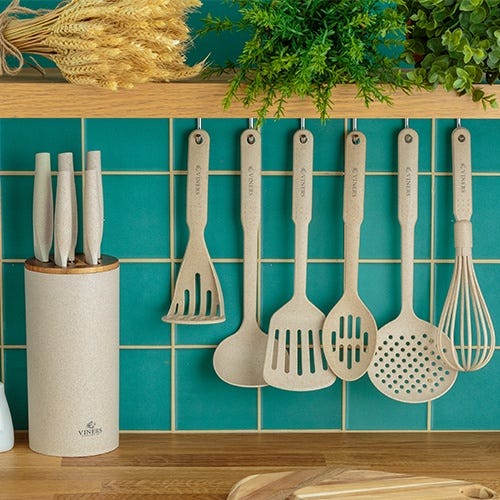 Viners Organic Natural Utensils
• Each Viners Organic Natural Utensil is made from organic wheat fibre, a natural by-product from the wheat farming industry which has historically been burnt by farmers.
• This organic and eco-friendly collection consists of the following items: solid spoon, slotted spoon, solid turner, slotted turner, ladle, skimmer, masher and whisk.
• Each utensil when placed in the correct composting conditions, will decompose within 18 months.
• The Viners Organic Natural Utensil collection is perfect for eco-friendly homes and kitchens.
• The collection boasts everything you need for all your cooking requirements.