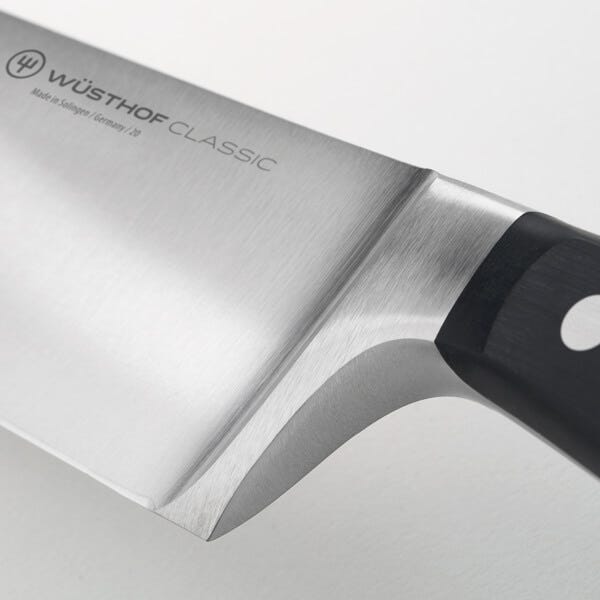 Wusthof Knives
Wusthof have been producing knives since 1814 in Solingen, Germany from high quality stainless steel. This range features fully forged, high-carbon steel with a full tang and triple riveted handles for extra strength and durability. The knives feature the now famous Wusthof Trident logo, which symbolises the brand's three values of Passion, Diligence, and Perfection.
Wusthof knives are well-known and used the world over by professional chefs as well as within home kitchens, so you can be sure that they will be of high quality. The blade is designed to have a long lasting cutting edge which is easily restored when it does need sharpening. All of this lends itself to a knife that will glide through most of your everyday chopping with ease, making preparing the vegetables a real treat rather than a chore.
The Wusthof Classic range features germ resistant resin handles that feel just like wood. This makes the knife feel incredibly well balanced to hold and not too heavy, making you feel like a real professional.