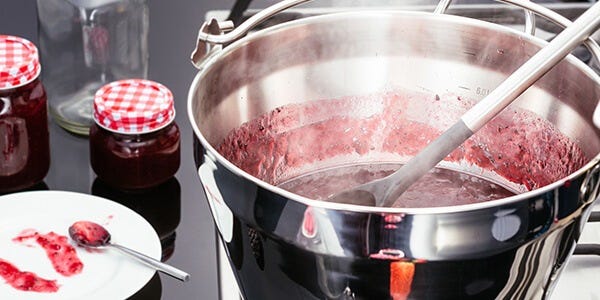 Preserving, Maslin & Jam Pans
If you're a regular jam maker, a maslin pan is an absolute must-buy. The biggest advantage to a maslin pan is its size. This means you can make large batches of your favourite jams, jellies and preserves in one go. Maslin pans are shaped with a wide opening at the top, which allows for quick and effective evaporation of the water in the fruit.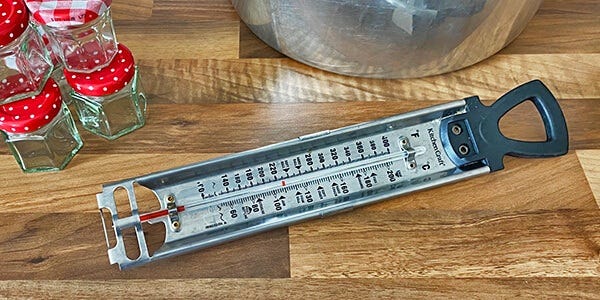 Jam Thermometers
A jam thermometer is essential to know when your jam is at the perfect temperature in order to get a great tasting jam with the right consistency. The ideal jam thermometer will clip to your maslin pan so you're free to stir and will have easy and clear markings. Some specialist jam/cooking thermometers have indicators at specific temperatures to make it even easier to see when it's done.