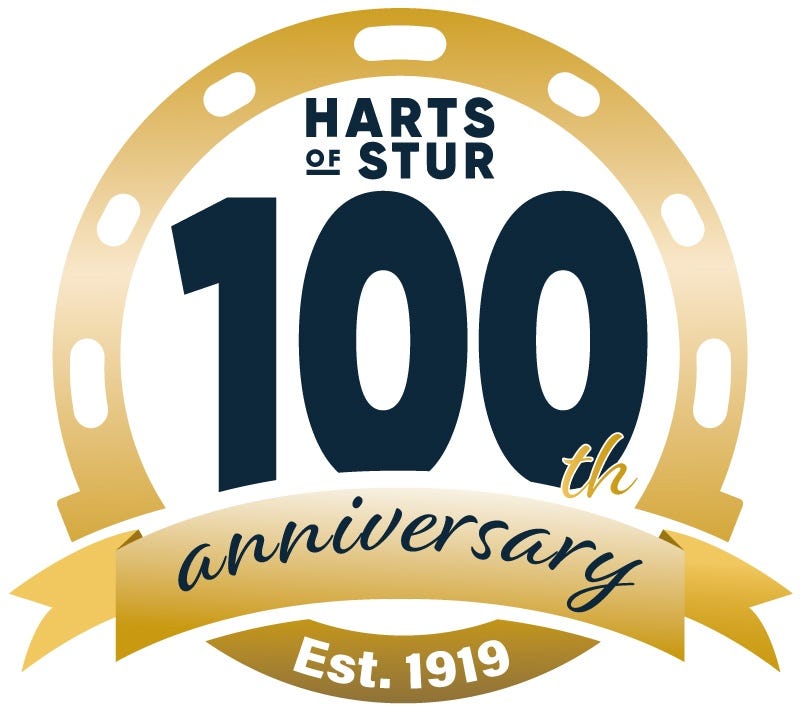 Here at Harts Of Stur we are celebrating our 100 year anniversary! As part of our celebrations we are telling the story of our company, and doing so with a nod to some of our food favourites.
The first part of our celebration tells the beginning of the Harts story and gives some advice and inspiration on improving the beginning of your day with the perfect breakfast!
You can find out more about our breakfast theme, promotions and events on our Centenary Breakfast page. This section highlights some products to help make great eggs for breakfast. You can also check out our Breakfast With Eggs blog post for some inspiration and advice.
Boiled Eggs
Boiling an egg is an art form in itself, to get that yolk cooked just how you like it; from runny, soft-boiled eggs to an incredibly firm hard-boiled egg. We've picked a few of our favourite products to help you enjoy the best boiled egg.
Poached Eggs
A poached egg can be a real treat, either as part of a cooked breakfast or served on toast. However, they aren't always the easiest eggs to get right! If you enjoy a poached egg but avoid them as you haven't mastered the poaching process then we have some products that can help! From a poacher pan to poachers that will sit in any standard saucepan and microwave poachers, there is a solution for everyone.
Fried Eggs
A fried egg is a definite must-have on a delicious full English breakfast and all you really need is a quality, non-stick frying pan. If you like a nice and neat fried egg then you might also want to consider an egg ring for a perfect fried egg every time!
Scrambled Eggs
Scrambled eggs are surely the easiest eggs to make - after all, what could go wrong! We've handpicked some products that we think will make life easier when making scrambled egg. From a saucepan with a superior non-stick surface, to a spatula, whisk and bowl.
Omelettes
An omelette is a great choice for breakfast eggs as it offers an almost endless choice of fillings. From simple cheese and ham to a luxury salmon and cream cheese omelette, you can easily switch the contents up to keep things fresh. Use either a non-stick pan, or use our microwave omelette maker!
Not found eggsactly what you're after?
We think we've handpicked eggcellent products as part of our Centenary celebrations, but if you don't agree, check out these sections to take a look at our full ranges!