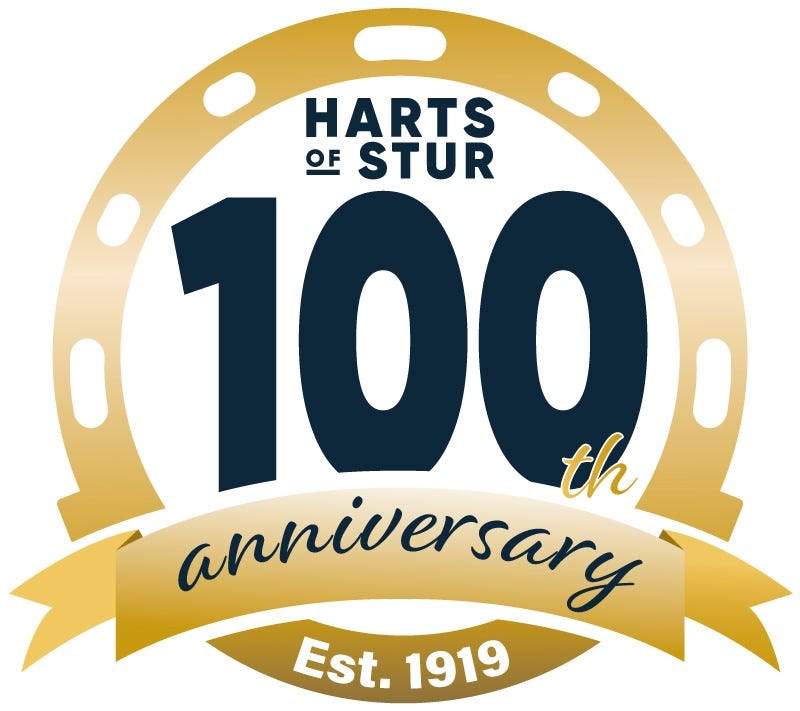 Thanks for joining us for our centenary celebrations this year! Along with running some great instore foodie events and offers, we are telling the story of our family business with a nod to some food favourites along the way.
This final part of our anniversary celebrations explains the story of Harts that brings us to the present day and the ecommerce side of our business, whilst also promoting great roast dinners!
You can find out more about our roasts theme, as well as our promotions and events on our Centenary Roasts page. This page gives some of our product suggestions for getting perfectly roasted meats.
Roasters / Roasting Trays
A roaster or roasting tray is an absolute must for a perfectly roasted joint of meat. Here are some of our favourites and some great offers on roasters and roasting trays.
Cutting & Carving
Cutting and carving a roast joint can be a messy business. To make it as easy as possible you need a good quality carving knife and fork, along with a decent carving board. Here's a few of our favourites to get you started!
Roasting Accessories
There's a whole heap of other tools that can make life easier for you when trying to get your roast perfect. Here are just a few of the handy utensils and accessories that will simplify your roast dinner prep.
Want to see more of our range?