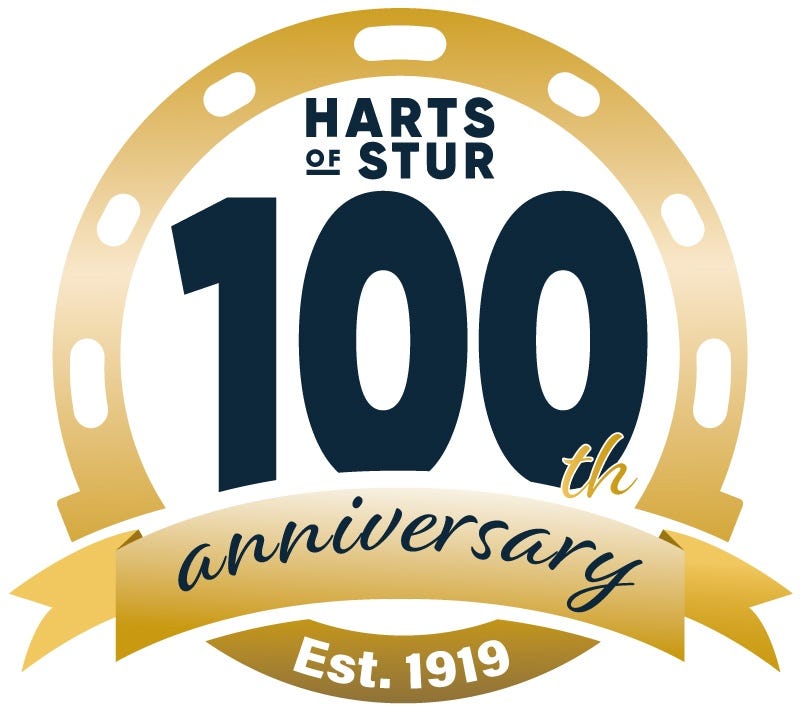 Here at Harts Of Stur we are celebrating our 100 year anniversary! As part of our celebrations we are telling the story of our company, and doing so with a nod to some of our food favourites.
The second part of our celebration tells the history of our move away from the manufacture of farm and agricultural machinery and into the competitive world of retail. It also gives some tips and advice on upping your barbecue game!
You can find out more about our BBQ theme, promotions and events on our Centenary BBQ page. In this section you can find our top recommendations of products that are great for drinks and desserts.
Glasses
The right glass makes all the difference. Different glass shapes highlight and accentuate flavours of different drinks. Make sure you've got the right glasses for your drink selection. From wine glasses to gin coupes, we stock a wide range!
Drink Serving
If you're expecting a lot of guests to your barbecue then you'll need to think about the best ways to serve them drinks. Here are some of our favourite jugs and drinks dispensers, as well as an ice bucket for keeping drinks chilled!
Drink Accessories
You may never be forgiven if you forget the corkscrew so don't miss out on the essentials! Drinks accessories like straws (reusable or recyclable preferably...), ice cube trays, corkscrews, wine stoppers and savers and cocktail sets should all be on the list.
Ice Lollies & Ice Cream Accessories
A nice cool ice lolly or spoonful of ice cream on a hot day is a real treat. What could be better after a tasty BBQ than a refreshing cold dessert? We stock a range of scoops for ice cream and moulds for lollies, take a look now!
Ice Cream & Slush Makers
Finish your BBQ off in style with a classic dessert. These ice cream and slush makers will help you make great chilled treats and your barbecue will be one that your guests will remember.
Thirsty for more great products?
Don't want to spend your lolly on the products we've selected? Take a look at some of our ranges for similar items.