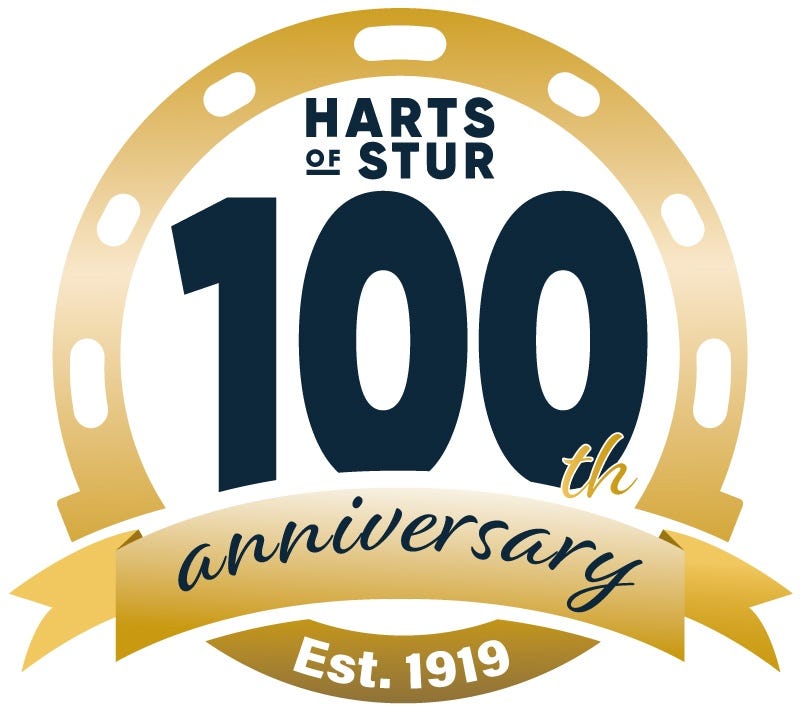 Here at Harts Of Stur we are celebrating our 100 year anniversary! As part of our celebrations we are telling the story of our company, and doing so with a nod to some of our food favourites.
The second part of our celebration tells the history of our move away from the manufacture of farm and agricultural machinery and into the competitive world of retail. It also gives some tips and advice on upping your barbecue game!
You can find out more about our BBQ theme, promotions and events on our Centenary BBQ page. This section highlights some products that will help make your BBQ go perfectly. You can also check out our BBQ Blog Post to pick up some tips!
Making The Food
Explore the freedom of making your own barbecue food. From mincing your own meat and creating exciting burger flavour combinations to stuffing sausages and putting together tasty skewers. Food tastes better when you've made it yourself and you can take your barbecue food up to another level with a little prep!
Cooking The Food
Once the food is made up the next step is getting it perfectly cooked and you can get the best from your BBQ with some cooking essentials. From tongs that you can wield, to raclette that can be used for an awesome cheeseburger!
BBQ Accessories & Serving
Don't forget the accessories and other items you might need. An apron will have you looking the part. If you're serving steaks or chops then you'll want a great set of steak knives. If you're barbecuing a joint then meat claws are perfect for tearing it apart.
Smokers
Smoke boxes are filled with wood chips and placed amongst the coals to add extra flavour to your BBQ cooking. A smoking oven can be placed on the barbecue, with wood chips added to the base. The smoking gun is a great alternative that you can use to give flavour to meat or other foods.
Not the grilliant products you wanted?
We've done our best to select products that we think will help you have a flaming good BBQ. However, if you've not found what you're after, then take a look at other items in our ranges.