Britain has a long and proud heritage as a manufacturing nation. The industrial revolution saw a rapid growth in industrial production and mechanisation which led to Britain becoming the most powerful country in the world with British craftsmanship becoming synonymous with quality, reliability and longevity. In its time Britain has produced some of the best known and iconic brands in the world.
Although the heyday of British industry and manufacturing has long since passed, there are still a number of companies that continue to fly the flag, still manufacturing their products in Britain. Traditional skills and craftsmanship that have been passed down through the generations uphold a reputation and passion to produce well designed and well made products that are built to last. By buying a British designed and manufactured product you will be helping boost the economy whilst protecting, or even creating jobs.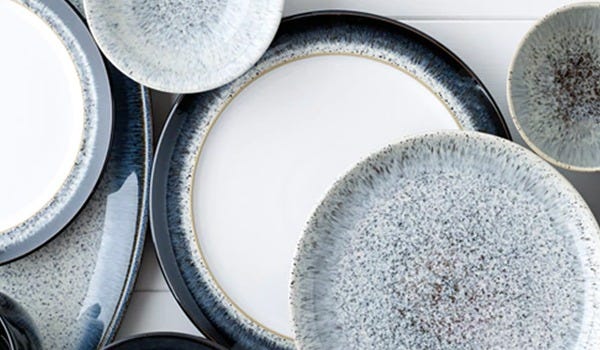 Denby
Many of our Denby ranges are handcrafted in Derbyshire, including the premium stoneware ranges; Halo, Natural Canvas, Azure, Imperial Blue, Linen, Regency Green, Greenwich, Studio Craft and mugs.
Glassware, Monsoon, James Martin, Intro and Cookware Ranges are not made in Britain.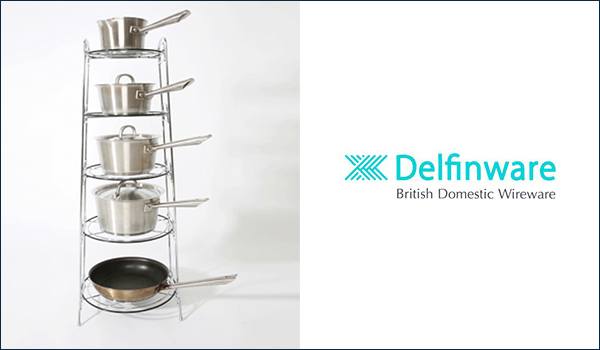 Delfinware
Delfinware has been manufactured and supplying domestic wireware in the UK since 1969. Items are manufactured in Kent, England.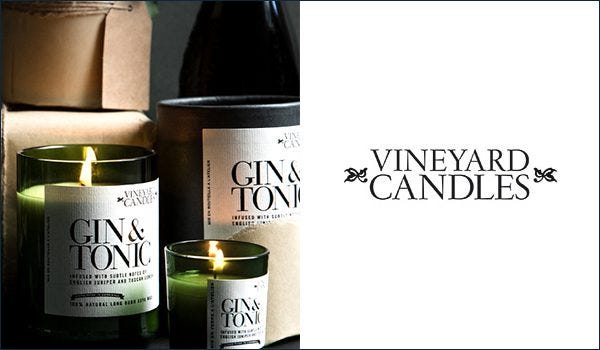 Vineyard Candles
Vineyard Candles are a family run business based in Wadebridge, North Cornwall. They are artisan crafters of glassware and candles from repurposed wine and beer bottles.
Dualit Classic Toasters
The Dualit range of classic toasters have been built in the UK since the 1950s and are hand assembled from start to finish. Excludes Lite & Origin Toasters.
Judge Enamel Ovenware
A new range of Judge ovenware is now proudly Made in the UK. This enamel coated range includes hardwearing baking trays and roasters.
Dartington
Dartington are based in Devon and are one of the last large scale producers of crystal and glass in the UK. Their Dimple, Exmoor, Bar Excellence & Lead Crystal Tankard ranges are all still Made in the UK.
Addis Housewares
Addis Housewares are a UK brand who can trace their business back to 1780. Addis moulded plastic items are still Made in the UK today.