Why signup?
We love to keep our customers up to date with all our latest info, and our newsletter subscribers are the first to know! Our emails are sent out on a regular basis and cover the following;
- Latest deals & offers
- Notification on the start of our sales
- Information & news about our brands
- Information & news about departments or types of products
- Information & news about our business
- Recipes
- Recommended products for you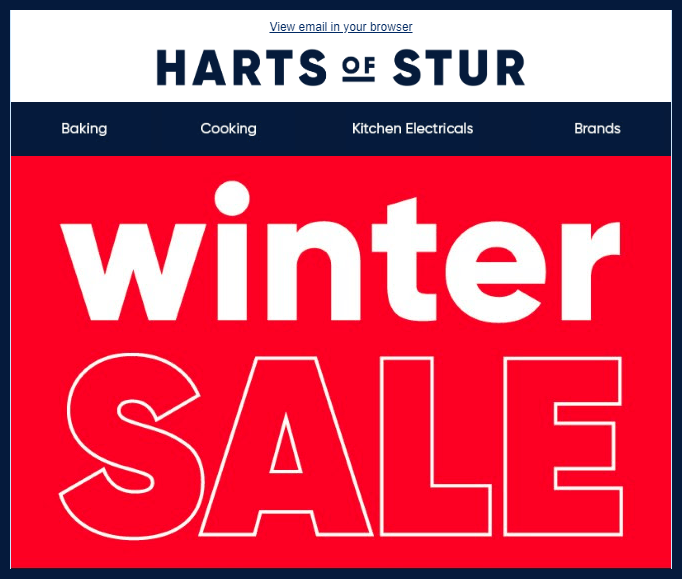 Once you have signed up to our newsletter, you can let us know the types of emails that you would like to receive from us, as well as the brands and departments that you are most interested in.
This lets us make sure that we're sending you emails that match your interests.