Let us take the hassle out of your wedding gift list...
Confidence
---
We are an independent, family business who have been trading for over 100 years.
Convenience
---
Keep your wedding list in once place, we'll keep track of it all and deliver when you're ready.
Quick & Easy
---
It's simple to get started with your wedding list and we have some great guides to help out.
Great Selection
---
All of our amazing products and brands can be added for an amazing choice.
Free Delivery
---
We'll reserve and hold onto the items until you're ready to arrange your free delivery.
Sustainable
---
We use eco-friendly packaging wherever possible and work hard to reduce our environmental impact.
How it works...
Signup & Create Your List
---
Simply create an account with us and start your Gift Registry.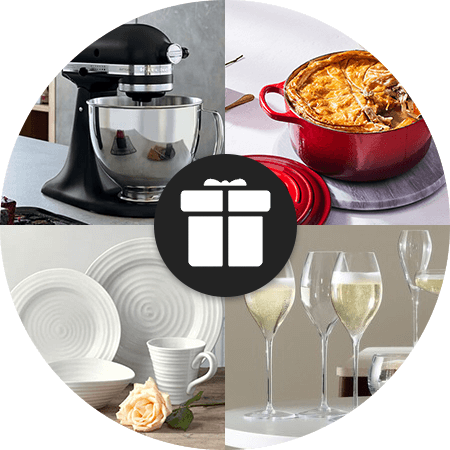 Add Items To Your List
---
Add an item from a product page, basket or from your wishlist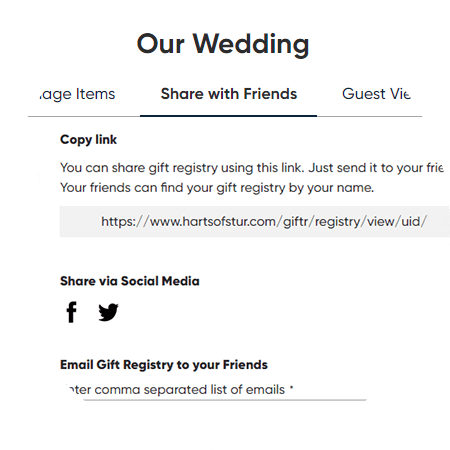 Share With Guests
---
Share via email, social, or add your unique sharing code to offline invites.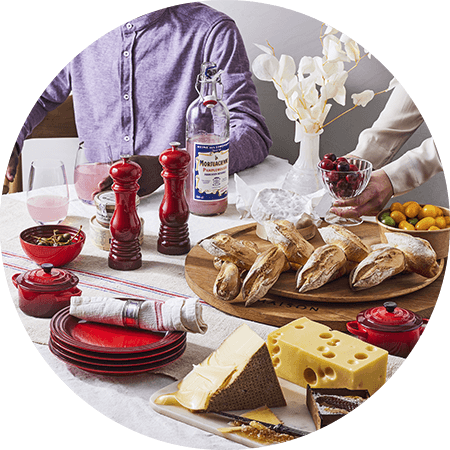 Receive Your Gifts
---
Arrange a free delivery time with us to receive and enjoy your gifts!
If you want to know more, check out our Gift Registry Guides or feel free to contact us with any questions or queries you may have.