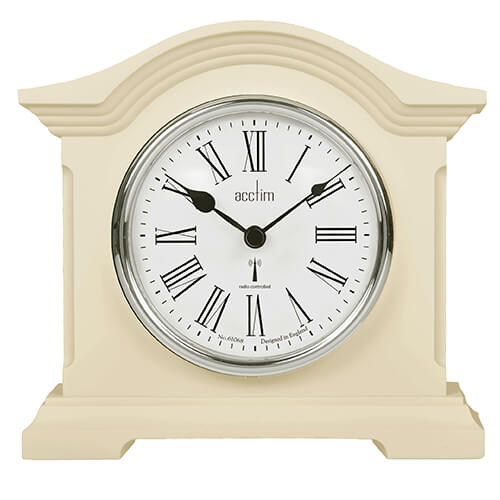 Acctim Mantel Clocks
• Complete your mantelpiece with an Acctim Mantel Clock.
• Available in a range of traditional and neutral colours such as Cream, Silver or Black.
• Acctim Mantel Clocks include features such luminous tipped hands, quartz pendulum movement.
• Supplied as traditional and classic designs or more modern and contemporary aesthetics.
• Designed in England and inspired by all the latest trends and technologies.