HARTS are a fourth generation family business and have been established since 1919. We now have extensive premises built on the original site where our founder, the late Walter Hart, was Sturminster Newton's local Blacksmith. This lovely old Market Town (once lived in by Thomas Hardy) is situated in the heart of Dorset's Blackmore Vale.
We are one of the UK's largest in store and on line retailers of Cookware, Kitchenware and Kitchen Electrics, stocking a comprehensive range at competitive prices, offering, with great confidence, cookware of unbeatable quality and value.
If you are ever in the West Country please pop in, we would love to see you!
Graham & Johnathan Hart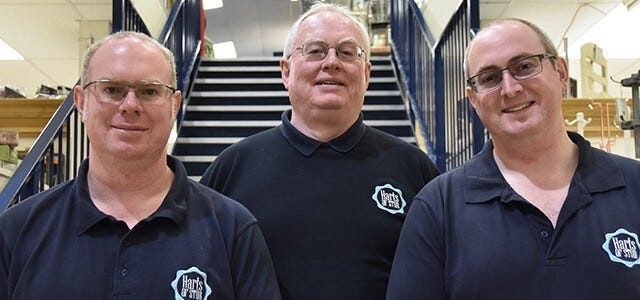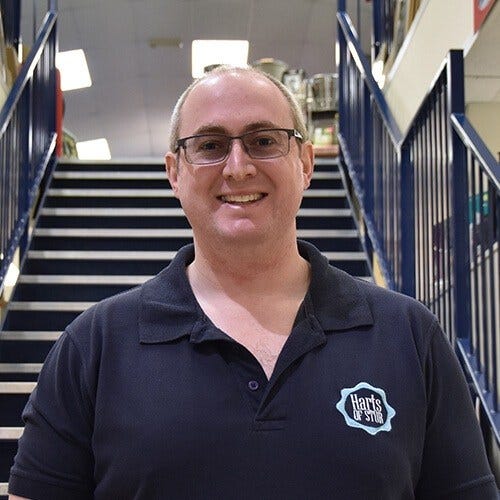 Graham Hart, Managing Director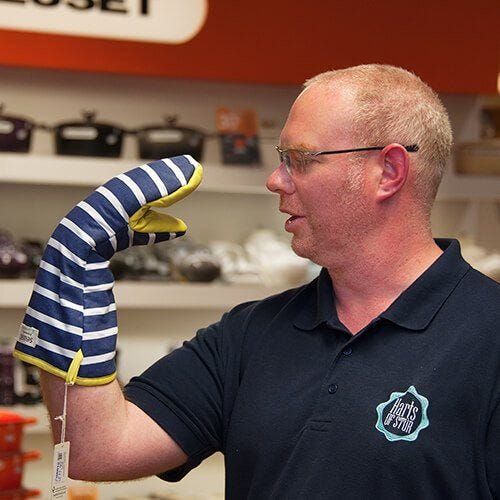 Johnathan Hart, Commercial Director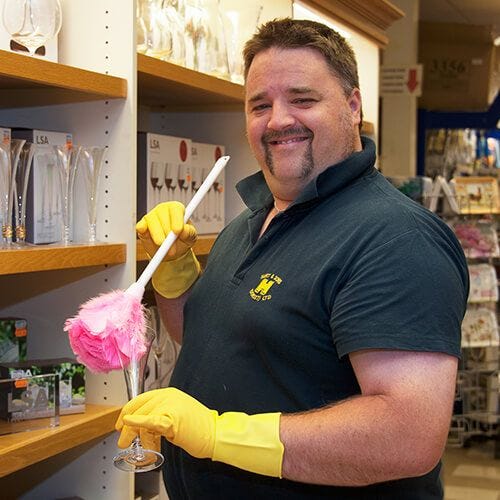 David Conduit, Purchasing Director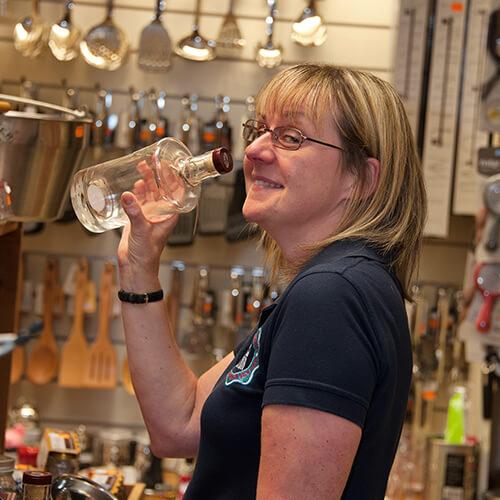 Kirsty Allen, Company Secretary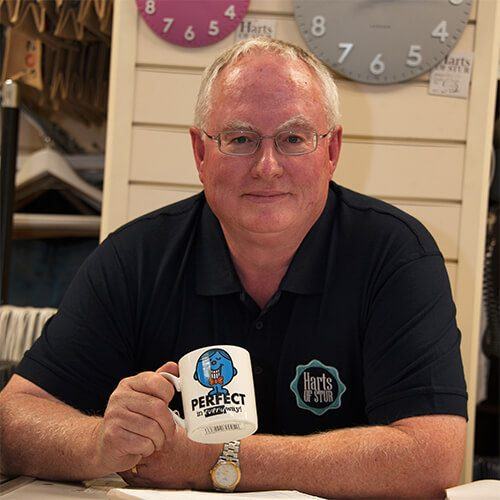 Philip Hart
Philip Hart joined the family business in 1979 and took the helm in the mid 90s when his father, Eddie, retired. Philip has been largely responsible for transforming the business into a both a country department store and a thriving ecommerce site. He even selflessly gave up his large, air conditioned office to accommodate a growing marketing and web team!
After being with the business for 40 years and with Harts having celebrated our 100 year anniversary in 2019, Philip is stepping back from the day-to-day running and leaving the business in the capable hands of the next generation.
Alongside our team of directors, we now employ over 40 staff, all of whom are dedicated to our 'family business' ethos that has always garnered both customer and staff loyalty. We call them our extended family - some have worked here for over 25 years, and all are friends as well as colleagues. Our family business is built on our lovely staff, and they all play an important part in our past and our future.
As an independent family business we pride ourselves on our award winning customer service. Our trained staff both in store and on the phones are able to give advice on our full range of products, with excellent advice and assistance offered after purchase as well as before.
We take our duty as a responsible retailer incredibly seriously, which is why we have invested in initiatives to reduce our environmental impact through the use of renewable energy and recyclable packaging, and have a robust age-verification system in place online to prevent the sale of knives to under 18s.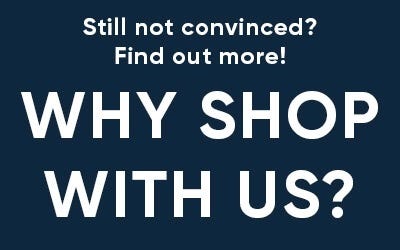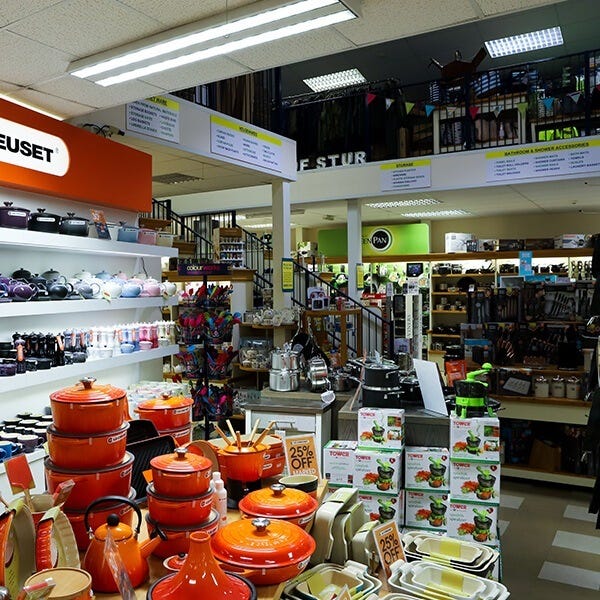 Bricks & Mortar
We're not just an online business. Our countryside department store has a retail floorspace of 20,000 square foot and sells everything from diy tools and equipment to camping gear, clothing, gardening items and of course, kitchenware. We're based in Sturminster Newton in Dorset, so if you live locally, you're visiting the area on holiday, or you're making a special trip just to see us then we would be delighted to welcome you.
Our warehouse and distribution centre is located on the same site, so if you've seen something online but can't find it instore, then simply ask one of our friendly staff who will be able to locate and collect it from the warehouse for you. Our office and customer service staff are also all based here and all staff are incredibly knowledgeable about the products that we stock, with regular training to keep us all up to date.
We will soon be embarking on a project to expand the size of the store even further - follow us on Facebook to keep up to date with progress!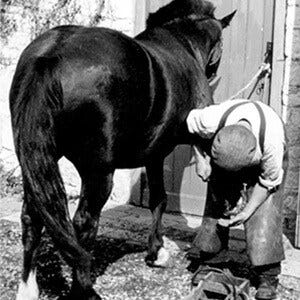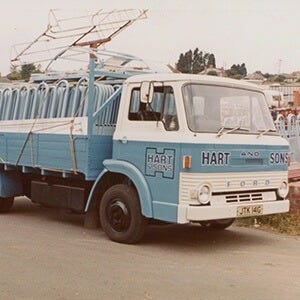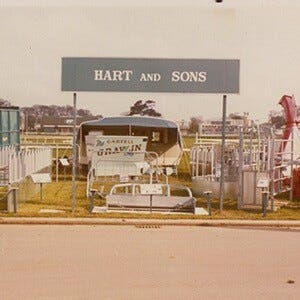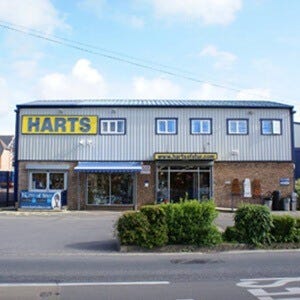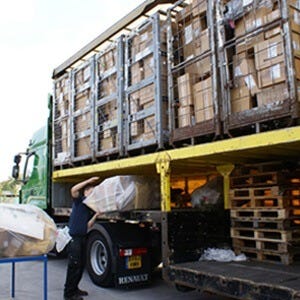 1919
At the age of 17 Walter Hart, an apprentice blacksmith, joined the Royal Field Artillery as a Farrier. In 1919, he was demobilised from the army, and established his own blacksmith business in Sturminster Newton, just a brief canter away from where we are today.
1941
As Walter's reputation and the business grew one of his sons, Bill, joined the family business helping his father shoe horses, mend cart wheels and doing other general repair work.
1945
Walter's second son, Eddie finished his National Service in the RAF and joined the burgeoning family firm.
1949
The business outgrew their small workshop, and new premises were constructed on the fringes of a marshy area of town called Butts Pond, and we still call this home to this day. Two wonderful blacksmith shops and forges, costing the princely sum of £800, were erected, sadly neither of which are still standing, but you can still see on display in our store one of the original anvils and shoeing tools used by Philips grandfather, uncle and father all those years ago.
1950s
Around the time of the new forges, it was decided to look to branch out. As Eddie was never that fond of horses, he started retailing agricultural ironmongery, and manufacturing basic farm implements.
1973
By this time, with farrier work in decline, the manufacturing side of the business had taken off, and a brand new factory was built to support this success. Harts was well regarded through the UK farming community, most famous perhaps for its yard scrapers and feed trailers, and exhibited at all the major county shows. Eddie had created a major manufacturing business, and chose to refuse offers from leading national companies to buy him out. He saw the greater value, like today's generation, in seeing the family business continue.
1979
Eddie's son Philip joined the business and set about transforming the retail shop from an agricultural suppliers into a modern, country department store. The local Hardware Shop had burnt down and closed, and so this was the launch-pad for the retail arm of the business. The old forge buildings were demolished, and a purpose built shop and offices were erected.
1984
With the business growing, the store was extended in both 1984 and again in 1991
1994
Philip has always had his eye on the next big thing, and with that in mind, in the early nineties Harts took its first tentative steps into mail order.
1995
Some early success gave us the encouragement we needed, and our first trading website was launched in 1995, one of the first operational and trading sites anywhere in the country (we had a feature written about us in the Daily Telegraph at the time).
2003
Continued growth saw yet another expansion of the retail premises in Sturminster Newton.
2006
The online side of the business had proved successful but it was driving forward without a proper direction for a while until Philip's two sons left university, and joined the family firm. Johnathan and Graham were able to bring a much greater understanding of the modern, technological world, the next generational drive to push forward rapidly with our online presence. The right staff and ingredients were in place, and with much hard work and perseverance, as well as some quick lessons learnt, the internet business has grown very rapidly, becoming a well respected, national award winning enterprise.
2010-2013
Our purpose built 60,000 square foot despatch centre was completed in 2010 and a new suite of sales offices shortly after in 2013, both purpose-built to give our mail order customers the same level of service and efficiency that our store customers have enjoyed for so many years.
2013-2018
We have continued to grow as a business to become a leading independent retailer, recognised with a number of local and national awards.
The store now encompasses many more departments, including Garden, Tools, Electrics, Camping, DIY, Giftwares, Housewares, Storage, Clothing, Bathroom and of course Kitchen, and is a wonderfully relaxing environment to shop and work in.
Our online presence has increased significantly and a new, innovative and modern website was launched in 2018.
2019-present
We celebrated our 100 year anniversary in 2019 and Philip stepped back from the day to day running of the business, leaving it in the capable hands of Graham and Johnathan.
In summer 2020 we started a substantial extension to our store which is now complete. This comprised of a larger garden department, increased space in our housewares department, a much larger carpark and our Harts Coffee Loft.
With the 4th generation of Harts now at the helm, Graham has three daughters, while Johnathan has a son, so the next generation is all lined up!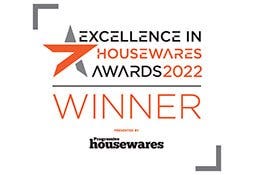 Winner: Excellence in Housewares Awards 2022
Excellence in Online Retailing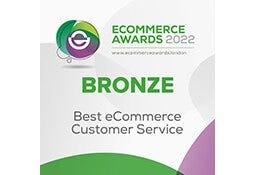 eCommerce Awards 2022 Bronze
Best eCommerce Customer Service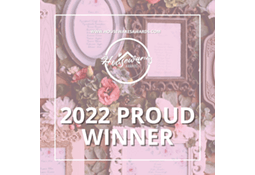 Winner: The Housewares Awards 2022
Online Retailer of the Year Award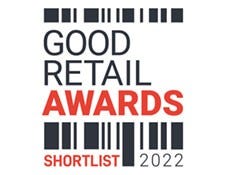 Shortlist: Good Retail Awards 2022
Digital Impact Award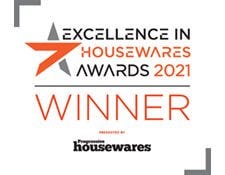 Winner: Excellence in Housewares Awards 2021
Excellence in Online Retailing
Employee of the Year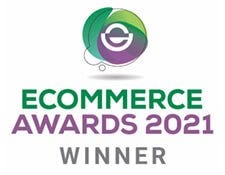 Winner: eCommerce Awards 2021
Best B2B/B2C Marketing or Advertising Campaign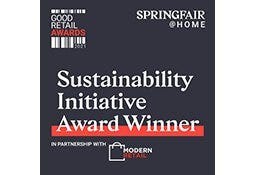 Winner: Good Retail Awards 2021
Sustainability Initiative Award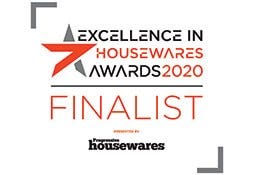 Finalist: Excellence in Housewares Awards 2020
Finalist in two categories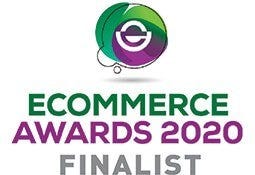 Finalist: eCommerce Awards 2020
Finalist in three categories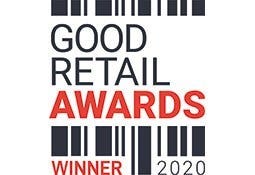 Winner: Good Retail Awards 2020
Bricks 'n' Clicks Award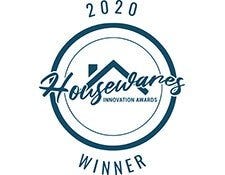 Winner: Housewares Innovation Awards 2020
Best Family Business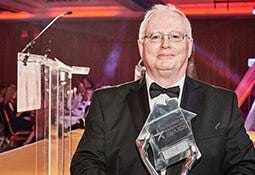 Winner: Excellence in Housewares Awards 2019
Honorary Achievement Award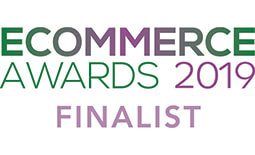 Finalist: eCommerce Awards 2019
Finalist in three categories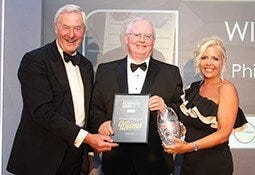 Winner: Blackmore Vale Business Awards 2019
Family Business of the Year
Lifetime Achievement Award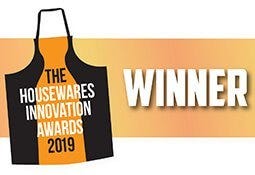 Winner: Housewares Innovation Awards 2019
Britain's Best Staff Training
Britain's Best In-Store Demonstrations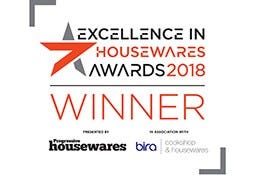 Winner: Excellence in Housewares Awards 2018
Excellence in Direct Retailing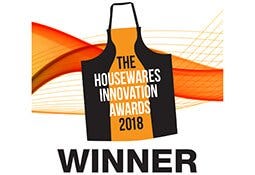 Winner: Housewares Innovation Awards 2018
Britain's Best Housewares Retail Buyer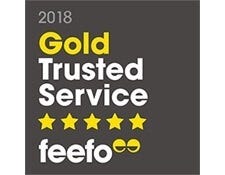 FeeFo Gold Trusted Service
2016, 2017, 2018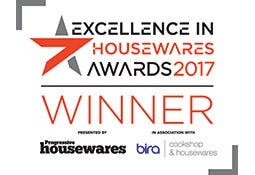 Winner: Excellence in Housewares Award 2017
Excellence in Retailer Initiative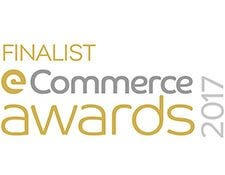 Finalist: Ecommerce Awards 2017
Finalist in four categories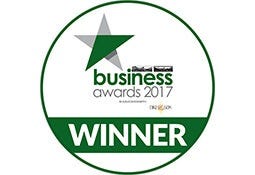 Winner: Blackmore Vale Business Awards 2017
Best Online Engagement & finalist in 4 other categories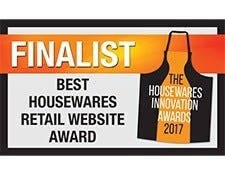 Finalist: Housewares Innovation Awards 2017
Housewares Retail Website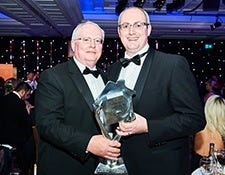 Winner: Excellence In Housewares Awards 2016
Excellence in Direct Retailing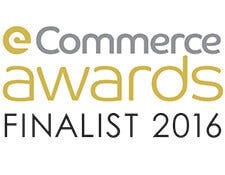 Finalist: Ecommerce Awards 2016
Finalist in two categories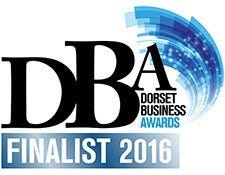 Finalist: Dorset Business Awards 2016
Excellence in Customer Service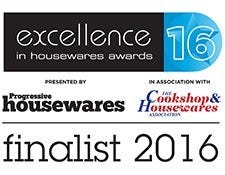 Finalist: Excellence in Housewares Awards 2016
Excellence in Retailer Initiative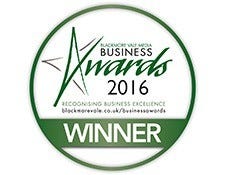 Winner: Blackmore Vale Business Awards 2016
Customer Service Award
Online Business Of The Year
Finalist: Family Business Of The Year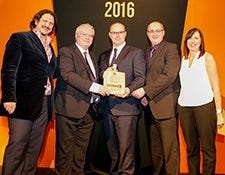 Winner: Housewares Innovation Awards 2016
Best Retail Website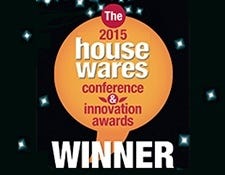 Winner: Housewares Innovation Awards 2015
Best Retail Website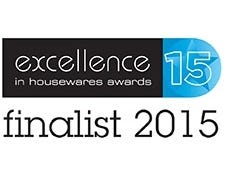 Finalist: Excellence in Housewares Awards 2015
Direct Retailer Of The Year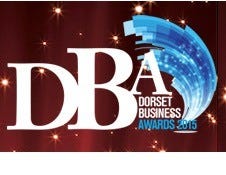 Finalist: Dorset Business Awards 2015
Family Business Award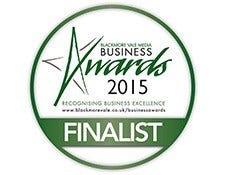 Finalist: Blackmore Vale Business Awards 2015
Silver Business Of Excellence Award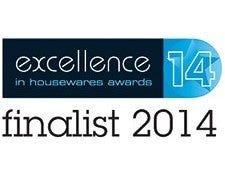 Finalist: Excellence in Housewares Awards 2014
Finalist in two categories
Winner: Blackmore Vale Business Awards 2014
Business of the Year Award
Customer Service Award
Family Business Award
Finalist: Retailer of the Year Award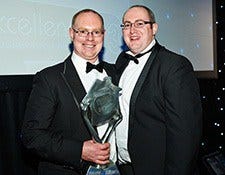 Winner: Excellence In Housewares Awards 2013
Direct Retailer Of The Year
Employee Of The Year (David, Buyer)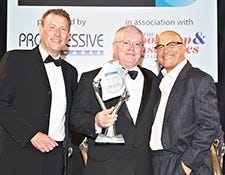 Winner: Excellence In Housewares Awards 2012
Direct Retailer Of The Year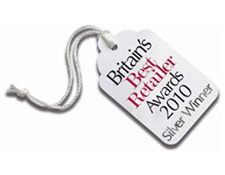 Winner: Britain's Best Retailer Awards 2010
Retail Shooting Star Silver Winner