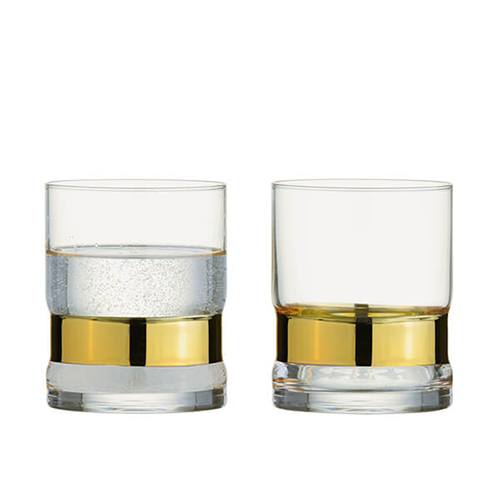 Anton Studios SoHo Glassware Collection
•

Clean straight lines run the full length of each piece and are disturbed only to allow for an elegant band of gold, silver or bronze.

•

These recessed accents of metallics make SoHo unique from any other glassware suite.

•

Each glass is mouth blown and hand crafted by skilled craftsmen.

•

Choose from champagne flutes, wine glasses or double old fashioned tumblers.
The Anton Studios Design SoHo Glassware collection is as sophisticated as it is striking, utilising straight lines for a contemporary appearance.