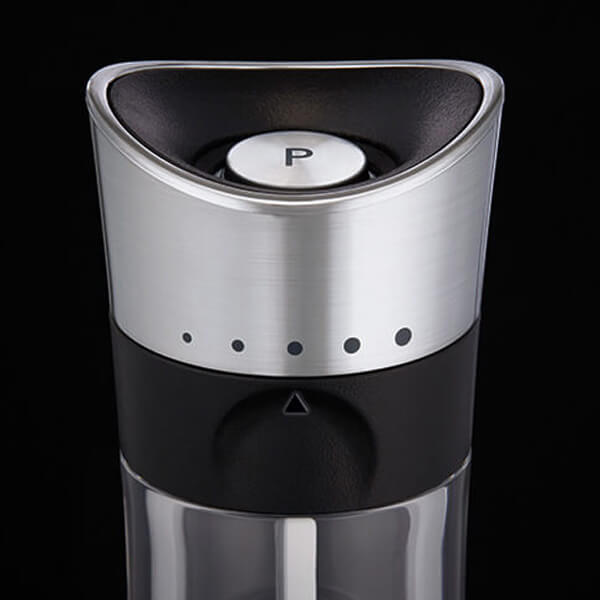 Cole & Mason Horsham Precision Mills
Part of the popular Cole & Mason Inverta miils.
These salt & pepper mills sit 'upside-down' on the table to keep things nice and tidy.
Instantly adds style to your tabletop and still remaining essential to the kitchen.
Lifetime mechanism guarantee.
Adjustable grind options from fine to course.
Cole & Mason's Horsham range of Inverta mills keep your table and worktops mess-free as they stand 'upside-down'. The modern and intuitive design looks good in any kitchen or dining room and allows you to see when the mill needs refilling. A grind select band (5 for pepper, 3 for salt) allows you to select your desired level of seasoning. For great grinding results each mill comes with either a carbon steel mechanism for pepper or a ceramic mechanism for salt, both of which have a lifetime guarantee.