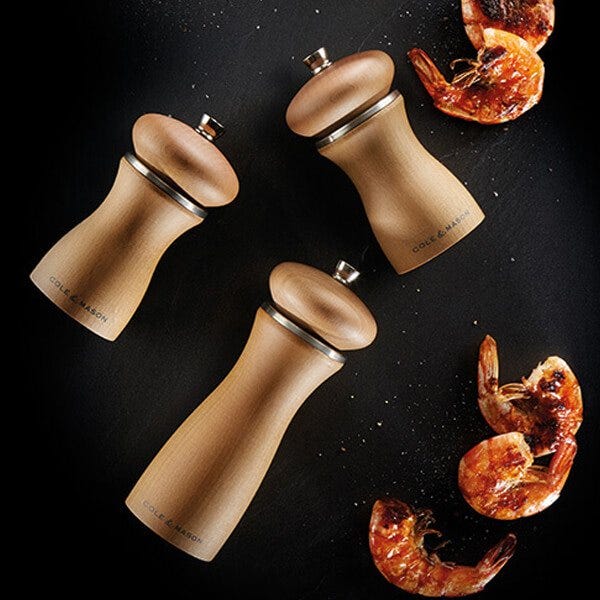 Cole & Mason Sherwood Sand Precision Mills
Crafted from Sustainably sourced stained beech wood.
Classic capstan design has been given a contemporary twist for Cole & Mason Sherwood Sand mills.
Perfect for everyday use in the kitchen and on the dinner table.
Adjustable grind options from course to fine.
Precision grind mechanism with lifetime guarantee.
Cole & Mason's Sherwood Sand Mill is a modern take on the classic capstan design. Beautifully crafted from sustainably sourced beech wood this mill has a sand stained finish with stainless steel accents that will add a touch of class and style to any dining room or kitchen. A spring loaded mechanism allows you to select your desired grind setting - from fine to coarse and the each mill comes with a precision grind mechanism (carbon steel for pepper, ceramic for salt) that has a lifetime guarantee for consistent results, time after time.