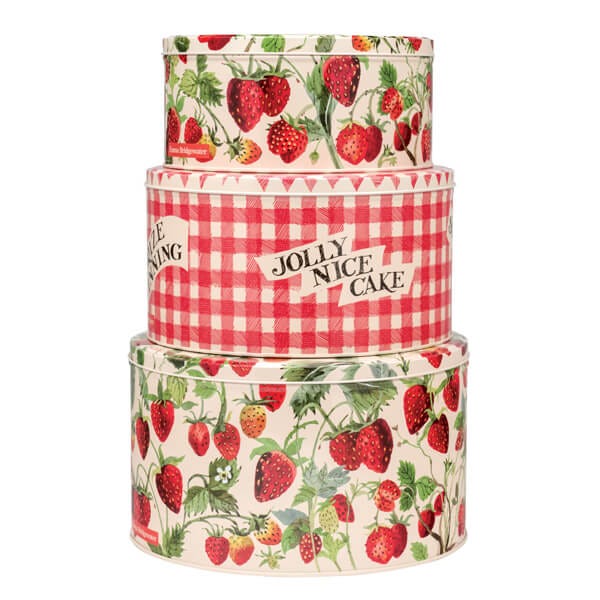 Emma Bridgewater Strawberries
Emma Bridgewater Strawberries collection includes, cake tins, biscuit barrel and round caddies.
Adorned with plump and juicy strawberries, these storage ideas will bring a splash of colour and joy to your kitchen.
Crafted from high quality steel.
Perfect for storing your home-made creations, household bits & bobs and for cupboard tidies.
Ideal gifts for friends and family.