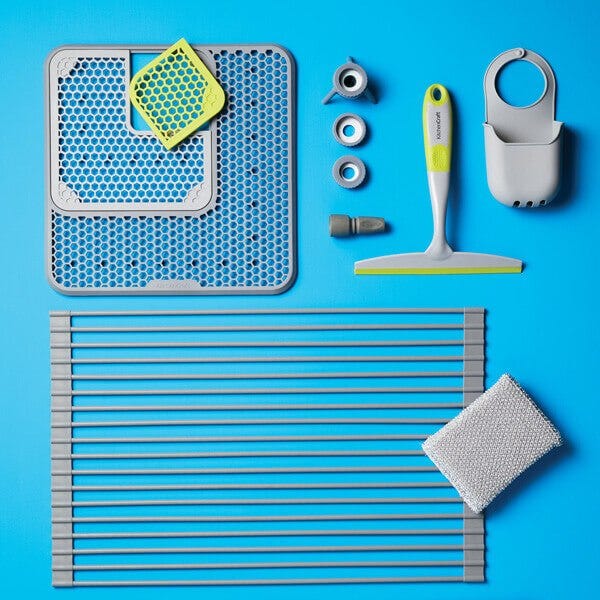 KitchenCraft Sink & Cleaning
Keep your sink clean and tidy with these KitchenCraft gadgets.
Everything you could need from squeegees to sponge holders, soap dispenser to sink tidies and draining mats to bottle brushes.
Where applicable - some products are safe to use in a dishwasher.
KitchenCraft 12 month guarantee included.
Replacement brushes available.