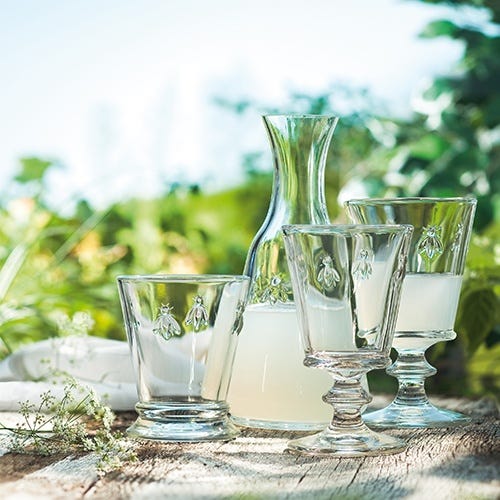 La Rochere
For more than 500 years - La Rochere have produced artisanal glass in the heart of France, making their factory the oldest continuously running glass factory in Europe. La Rochere are reowned for designing and producing authentic and high quality glassware with a French style for the modern home. The company takes inspiration from French cuisine, culture, art and style as well as La Rochere's historic archives, adding classic charm to contemporary patterns and silhouettes.
• To keep up to date with modern day lifestyles, all La Rochere glassware is dishwasher safe.
• The La Rochere Bee collection proudly displays the Napoleon symbol of l'abeille - the bee.
• Choose form a wide variety of glassware pieces including champagne flutes, tumblers, bowls and jugs.
• The collection's charming bees and pure/modern silhouette make this ultra-versatile set perfect for both casual entertaining and everyday use.
• La Rochere Napoleon Bee Collection contains an original and exciting mixture of clear glass and night blue glass items.