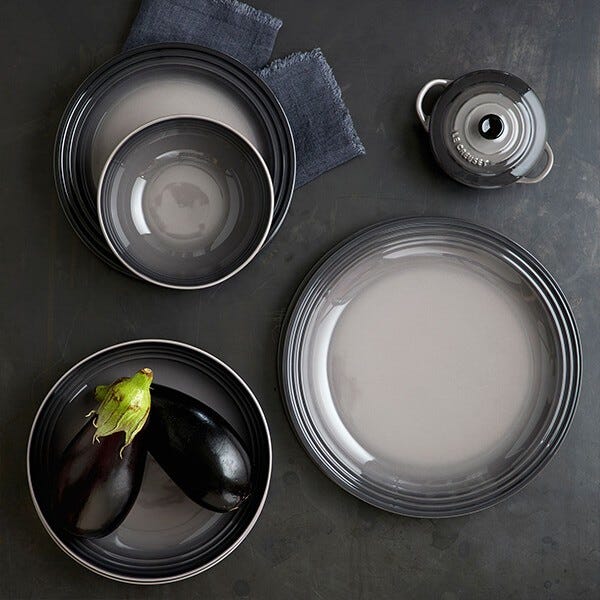 Le Creuset Flint Stoneware
Oven, grill, microwave and dishwasher safe
Supplied with a 10 year Le Creuset guarantee
Range of products including cookware, tableware & serveware.
Le Creuset's expertise in enamelling ensures that each piece of stoneware is easy to clean and scratch resistant. Le Creuset stoneware also provides exceptional thermal resistance and maintains even temperature when cooking to prevent scorching. The stoneware is made from specialist clays and then fired at the highest temperatures to ensure each piece is of the highest quality.
Le Creuset Flint draws inspiration from the shore and from iron skies and glistening beach stones polished smooth by the pounding surf. As a neutral shade of grey that looks equally at home in traditional or contemporary kitchens, Flint pairs beautifully with a wide range of colours, including others in the Le Creuset range.