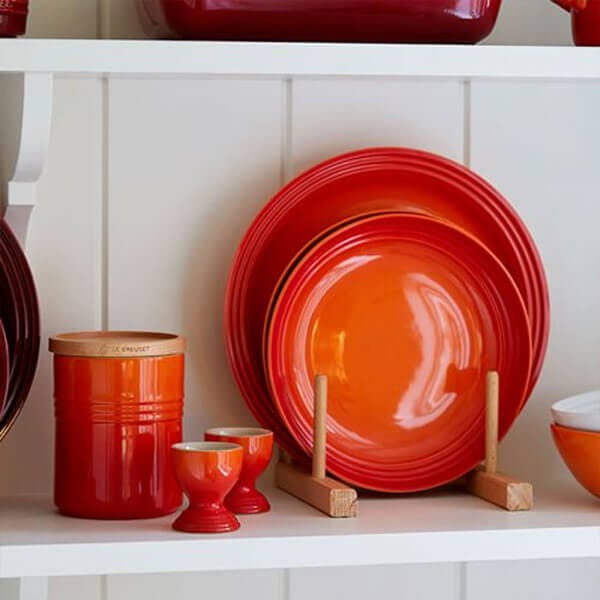 Le Creuset Volcanic Stoneware
Oven, grill, microwave and dishwasher safe
Supplied with a 10 year Le Creuset guarantee
Range of products including cookware, tableware & serveware.
Le Creuset's expertise in enamelling ensures that each piece of stoneware is easy to clean and scratch resistant. Le Creuset stoneware also provides exceptional thermal resistance and maintains even temperature when cooking to prevent scorching. The stoneware is made from specialist clays and then fired at the highest temperatures to ensure each piece is of the highest quality.
Le Creuset Volcanic is the company's trademark colour, a fiery orange that is graduated and is a very versatile colour that matches well with other Le Creuset shades.