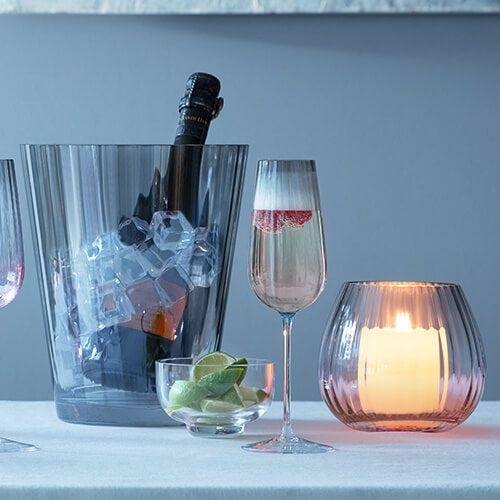 LSA Dusk Glassware
• LSA Dusk collection depicts sheer lustres that have been applied by hand and gradually diffuse towards the centre of each piece.
• The Dusk range comprises champagne flutes, tumblers, balloon goblets, vases varying in shape and sizes and an ice bucket.
• Each handmade glass features a pleated texture with soft and dusky tones and beautiful iridescent finishes.
• This exquisite collection is inspiration taken from the delicate mix of colours and shades that fade into the sky as the sun sets at dusk.
• Mouthblown handmade glass available in pink and grey or green and grey combinations.