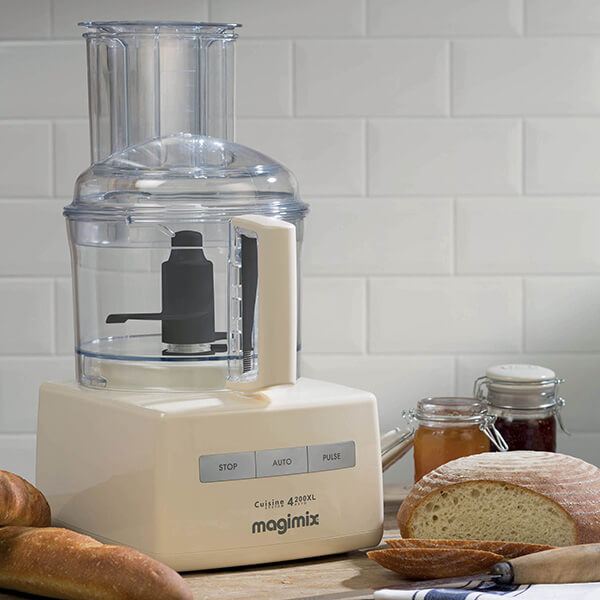 Magimix 4200XL Food Processor
The Magimix 4200XL is the ideal size for 4 to 5 people and has a simple, three button operation - on, off and pulse.
The following accessories are included; Extra-large feed tube, triple pusher, stainless steel blade, BlenderMix, dough blade, egg whisk, 2mm slicing/grating disc, 4mm slicing/grating disc, spatula, storage box, recipe book.
The Magimix 4200XL comes with a Magimix 3 year parts guarantee and a 30 year motor guarantee.
The Magimix 4200XL can be used for a wide range of kitchen tasks - slice, grate, chop, whisk, blend, bake - the possibilities are endless. Maximum capacities: Bread dough: 1kg. Pastry: 1.2kg. Blending: 1.3L. Chopping (meat): 1kg. Grating (carrots): 1kg. Egg whites: 6. Main bowl: 3L. Midi bowl: 2.6L. Mini bowl: 1.2L.