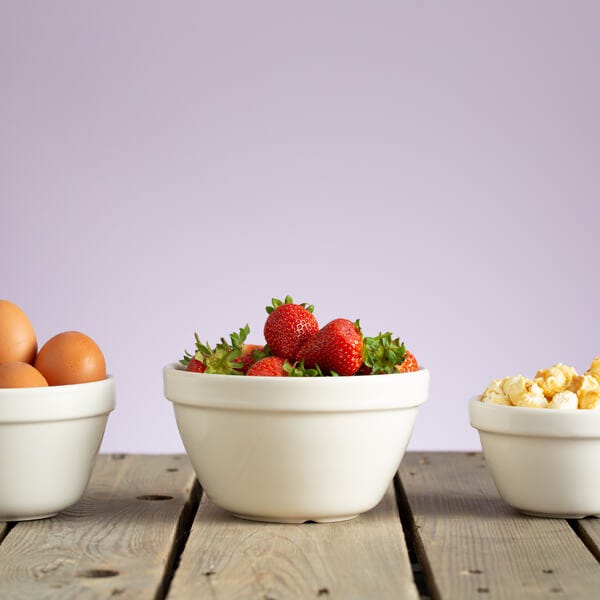 Mason Cash Pudding Basin
Mason Cash Pudding Basins are available in a range of sizes to suit all occasions.
These pudding basins blend high quality stoneware with functional design.
The rim is designed to tie a lid round so that it will remain in place.
The base is vented to allow air to escape.
These basins are oven, microwave, freezer and dishwasher safe.
The classic white Mason Cash pudding basin is as recognisable as the iconic mixing bowl and no home kitchen is complete without one. The smooth, rounded shape of the bowl is designed to give puddings their distinctive shape and also allows for easy release when done. They are incredibly versatile and can be used for preparing and serving all manner of foods, though they are obviously ideal for steaming Christmas puddings!