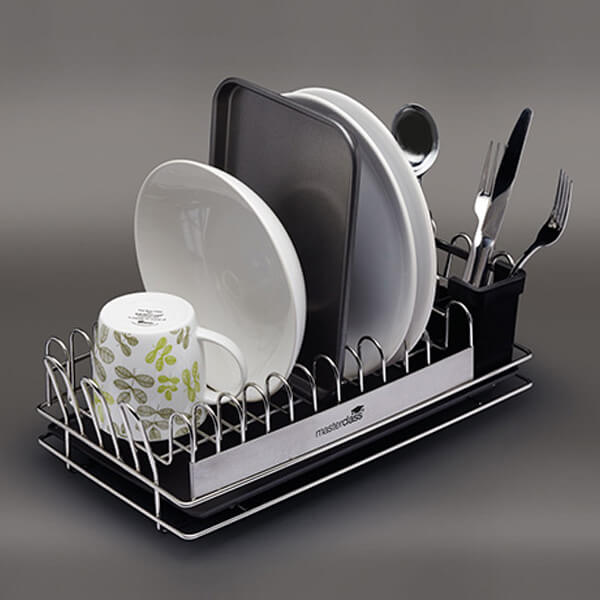 MasterClass Sink & Washing Up
MasterClass sink & washing up accessories will keep kitchen sinks in order and in style.
Designed in durable stainless steel, sleek grey and matt black finishes.
Quick and easy to use accessories to ensure hassle free and efficient cleaning.
Accessories in this collection consists of, dish drainers, sink caddies and dish brushes.
Sink and washing up tools are easy to clean with removable parts and feature ergonomically shaped handles.